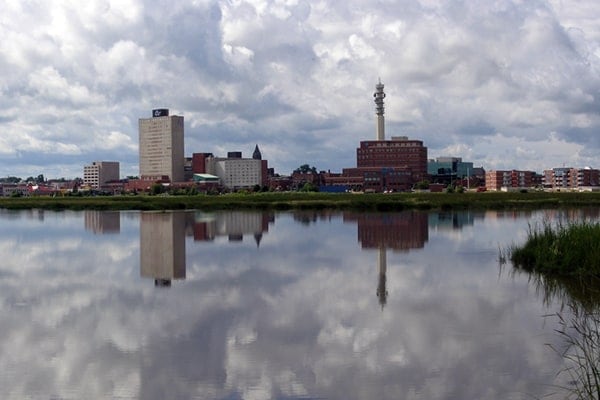 Support Your Local Mortgage Broker
Support Your Local Mortgage Broker
Here in New Brunswick, we are all about supporting local. We frequent the local coffee shops, local bars, and local brunch spots. We get to know the staff and soon they've become close friends. When we get a mortgage for a house, we go to our big bank and talk to a lender that gives us a similar rate to everyone else that walks through the door. So, let me ask you, why would we go to a commercial bank where we talk to an employee of the bank over going to a local broker who we would create a bond with?
Big Bank Banking
It's no big secret that commercial banks are just looking for a profit. Commercial banks tend to offer a smaller selection of products with higher rates. A loan officer with the bank will ONLY consider their in-house products when they're offering you a rate. In some cases, if they don't sell you the mortgage that's best for you it's because they didn't want to tell you about it or they didn't even know about it. By going straight to the bank for a mortgage, you miss out on the availability to compare rates between different lenders.
Rates that major banks post, or may offer you, tend to be much higher than the lowest rate available. When using a bank, there's a chance you may not be able to negotiate a rate down, which could mean spending thousands extra over the life of your loan. Moreover, major banks have stricter rules and policies that they must follow when approving mortgages. If a potential borrower has a low income, poor credit, or recovering from bankruptcy, they may not have success using a bank as their lender.
A Friendly Face
Using a lender is a more personalized experience. When you walk into a local coffee shop, you feel this sense of warmth and comfort when they greet you. When you meet with your local mortgage broker you might feel the same sense of warmth. Why? Because both the local barista and your mortgage broker are there for YOU and treat you like a real person. They will help you complete your mortgage application and give you advice on what documentation to provide.
If you aren't in a position to get a mortgage, a broker will help create a plan to improve your finances, which will allow you to be approved for a mortgage in the future. Moreover, a broker will save you time when shopping for a mortgage. They will do all the research and negotiation with different lenders to help you find the best mortgage. Brokers have access to a variety of lenders that range from major banks to private lenders, so you won't have to worry about them finding the perfect mortgage for you.
When working with a broker, you will be looked at like more than just your credit score or income. You will be seen as a real person and develop a friendly relationship with your broker. In Moncton we love to support our local brunch and coffee shops, so let's do the same when shopping for a mortgage. When you're ready to be greeted with a warm friendly smile, stop on in to your local mortgage broker. Feel free to stop by the office or get in touch with us here.