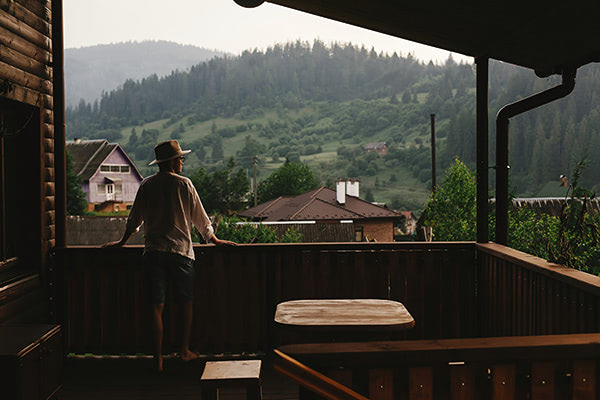 5 cottage improvement projects to tackle this summer
If you're a cottage owner, you undoubtedly already know the responsibilities that come with maintaining a second property on top of your home. Odds are decent that cottage care takes a backseat to your primary residence, and that's fine! Your cottage might just be your summer escape and not a year-round home. However, it still deserves some sprucing up every once in a while too. That's where the world of cottage improvement projects comes in!
Maybe you plan to sell or rent out your cottage, or perhaps it's just a slice of paradise for you to enjoy. Either way, it's good to stay on top of upgrades. Here are five ideas for cottage improvement projects you can take on this summer, from inexpensive fixes to modern renovations!
1. Bathroom upgrades
Depending on the age of your cottage, your bathroom might be looking a little outdated. For example, shaggy bath mats and toilet covers, tiny stall showers, and cracked sinks will definitely age your cottage. Even if you want to achieve a rustic, old vibe, there's no harm in doing some upgrades for a more pleasant look and experience.
You can break out the paint and run a fresh coat over your bathroom walls. Light colours like whites, beiges, light greys, and powder blues help make smaller spaces look more roomy and bright. If your flooring is old, dented, or creaky, tiles or other durable materials are good replacements. Since the shower is the most important part of your bathroom, it's worth installing a full-size shower and bathtub as well. Even adding little accessories like pictures, mirrors, or a cool shower curtain can make a big difference. The great thing about this cottage improvement project is it can be as minimal or extreme as you want.
2. Get a dishwasher
Many cottages, especially older ones, weren't built with dishwashers. Cottages were originally designed to be minimalistic country residences, away from everything to provide a more nature-centric experience. However, as cottages have evolved to become more like second homes, it might be a good idea to upgrade the appliances. 
A dishwasher is one of the best things you can add to your cottage. It will make it more modern and efficient without sacrificing that cottage charm feel. Plus, it saves you time and is much more efficient than doing dishes by hand. What's not to love about lower utility bills and more free time to enjoy?
3. New furniture 
Purchasing new furniture is an easy and effective cottage improvement. Since furniture is often the centre point of any room, it's important for it to stand out. You can consider getting new couches or sofas, a kitchen table and chairs, or new porch and patio furniture. Your furniture needs really depend on what you already have, and what sort of look you're going for. If you have a dated wooden table and matching chairs, a coat of white paint can renew this furniture without the need to replace it. Couches with antique prints on them can be covered with handy furniture slips, which are designed to give your furniture new life without spending thousands on new pieces. 
4. Touch up the exterior
Whatever material your cottage is, it might benefit from some sprucing up. Perhaps it could use a power wash, some paint touch-ups, or new siding. You can also clean the outside windows and doors to make your cottage look fresher and more inviting. Make sure you also reach into any corners to sweep away cobwebs that might have built up.
Another easy cottage improvement is to touch up your lawn if it's looking a bit weedy and overgrown, or a tad desolate and sad. Flower beds and planters look great, and you can fill in patchy areas with grass seed if needed.
5. Porch upgrades
Who doesn't love sitting out on a porch in the evening? Porches seem especially inviting when they're at a cottage, maybe due to the surrounding atmosphere of nature or water. This last cottage improvement involves making sure your porch or patio is well-equipped for use this summer. Outdoor furniture and string lights add a soft ambiance to the area, as does a contained fire pit or fire table. You can also work on fixing up any peeling paint or dirty surfaces. Any little tasks that make a small improvement will do wonders for renewing these spots!
Cottages provide a nice escape in the summer, and they should also reflect your personality and preferences to help you feel right at home. No matter what your budget might be, cottages are the perfect place to experiment with different projects and ideas. Whether you want to go all-out on renovations or stick to DIY designs, your cottage is an amazing canvas to work with. Try out some of these cottage improvement projects and see the kind of difference they can make!
If you're interested in buying a home or have questions about your mortgage, reach out to us!  Give us a call at Centum Home Lenders at 506-854-6847, or get in touch with us here.