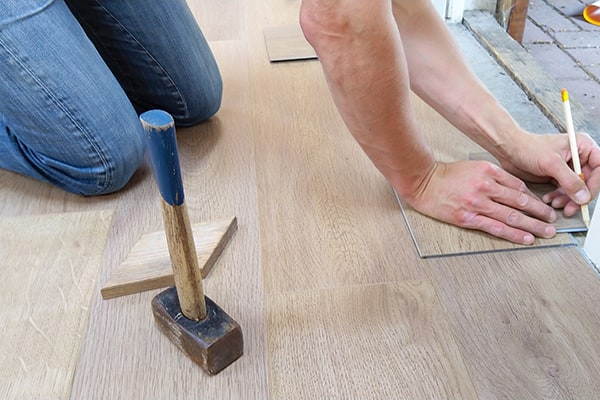 Purchase plus improvements mortgage, what does it mean?
Purchase Plus Improvements
Have you ever walked into a house and love it? It may not look perfect, but you have a vision of what it could look like. The only problem is that it's starting to sound pretty expensive. What many Canadian homeowners may not know is that it's still possible for them to afford their dream fixer-upper. Let's talk a bit about the Purchase Plus Improvements Mortgage.
The Purchase Plus Improvements Mortgage allows borrowers to a simpler and more affordable option for buying a fixer-upper. Homeowners are able to buy their new home and pay for the renovations all with one convenient mortgage and with as little as a 5% down payment. This mortgage gives homeowners the option to borrow up to 10% (up to $40,000) of the value of the home for improvements. So, the loan will not only include the price of the home, but it will also include the renovation costs, leveraging the future "as improved" value of the home.
For example, if a house's original value is $300,000 and the renovations you are looking to complete are $30,000 the "as improved" value needs to be at least $330,000.
How Does It All Work?
When applying for the Purchase Plus Improvements Mortgage, there are a few steps that homeowners should follow. First, borrowers should obtain a mortgage pre-approval from the mortgage broker you are using. This will determine the maximum amount that you will be approved for and allow you to budget. Once you find the right home, you should get a general idea of what renovations need to be done and the cost of them. To qualify for the program, the purchase price and the renovation cost cannot exceed your maximum approval amount.
When your offer is accepted, you will have to provide the offer and quotes to your mortgage broker. The lender will then approve the mortgage with the cost of renovations and have it all rolled into one amount. You can then take possession of your new house and begin your renovations. Once the renovations are completed an appraiser will come in and ensure that the work has been done. After this the lender will grant permission for the funds to be released back to you. You can use these funds to pay back your initial investment, shifting your renovation costs into your low interest mortgage.
If you're interested in learning more about The Purchase Plus Improvements Mortgage and how it can help you, get in touch with us here!