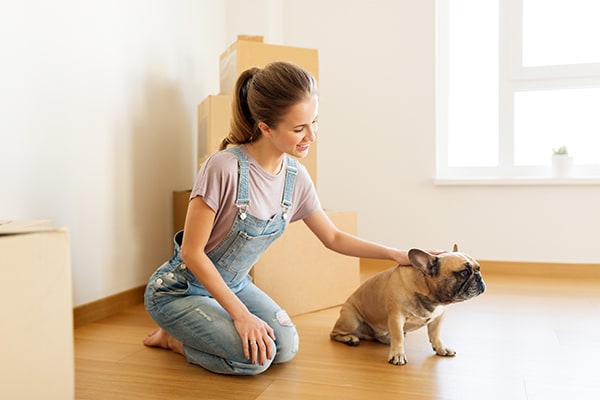 5 Hidden Costs When Buying a Home
Buying a home goes beyond the down payment and monthly mortgage payments. It is usually assumed that once you have saved the minimum amount for a down payment, and you've pre-qualified for your dream home that you are ready to leap into homeownership. But, more often than not, homebuyers overlook some typical fees and hidden costs when buying a home.
Before Closing Day
When you are on the hunt for a new home, you will need to know the good, the bad, and the ugly. Inspections and appraisals can bring to light issues that can impact the purchase of the home. Some of the services and reports are optional but can help you save money later on.
1. Home Inspection
While a home inspection is voluntary, when looking at buying a property, it is something you should invest in. Getting a home inspection done on a property that you are looking at putting an offer in on, can help you discover any underlying issues. This small fee could save homeowners a lot of money down the road if there was something wrong with the property. For example, if the roof needs repairs, it is better to know about that right away. This can help you make an informed decision on if you wish to proceed with buying the home.
2. Property Insurance
Lenders require homeowners to arrange property insurance for their new home's replacement value. Property insurance protects homeowners in case of fire, theft, and against weather damages and natural disasters. This can include specialized forms of insurance such as fire insurance, flood insurance, and earthquake insurance. Homeowners must make sure that the property insurance is in place before the lenders will advance with the mortgage funds.
3. Property Appraisal
When you are looking at purchasing a property, your lender will want to make sure that the home appraises for the sale price. Homebuyers may need a property appraisal for financing purposes, and this will be paid out of pocket by homebuyers. The amount that a lender lets you borrow will either be a percentage of the appraised market value of the home or a percentage of the home's purchase price.
Closing Day
As you near the end of the long and stressful journey of buying a home, there are a few additional costs that you will have to take care of before you can move in.
4. Land Transfer Tax
When transferring ownership of the house from the previous homeowner to yourself, the government often charges a land transfer tax. The tax is calculated by basing it off of the home's purchase price and will need to be included with your down payment in order to complete the transaction. First-time homebuyers shouldn't be too worried about this since there is the Land Transfer Tax Credit for First-Time Homebuyers, which allows you to claim and receive a refund on the provincial land transfer tax.
5. Moving Costs
Depending on your personal preferences, moving costs can vary. Even though it might be stressful, homeowners can save a significant amount of money by moving their belongings themselves. This will still include the cost of a rental truck but is less costly than hiring a professional moving company. If you are choosing to use a professional company, they will usually charge based on a couple of factors – the distance you are moving, assistance with packing, and how many boxes/how large the items are. When looking at hiring professionals, make sure you get estimates from a few different companies before booking one.
These are the most common hidden costs when buying a home! If you're thinking of purchasing a new property or are looking for a second opinion on your current situation feel free to get in touch with us here!