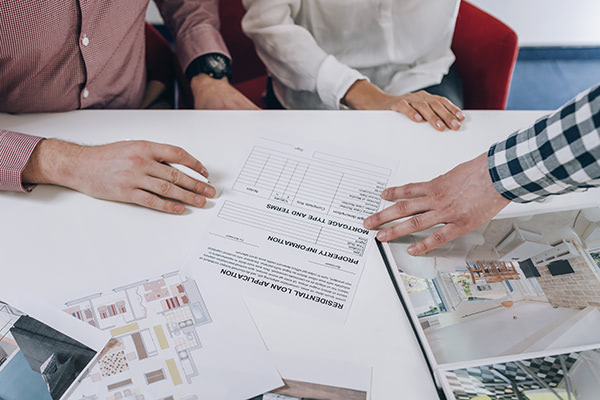 What will mortgage financing look like in 2021?
So far, 2021 is set to be another busy year for the mortgage industry. Since mortgage financing is always changing, it's good to look ahead and see what trends professionals are predicting this time around. 
Planning on dipping into the market and wondering if mortgage financing will look different this year? Odds are, you'll be seeing some major changes. 2020 left its mark on the industry by setting the stage for all the modifications we're going to see this year.
Going digital with mortgage financing
As we all know, 2020 was the year of a massive transition to digital environments. The chaotic scramble of setting up work-from-home offices isn't something anyone will soon forget. While it took some getting used to, the reality is that digital is here to stay. We live in an increasingly digital world, and industries have had to adapt. 
What does this mean for mortgage financing?
Zoom meetings and home offices are the norm, and mortgage financing will remain digital, too. If you had any involvement in the real estate market last year, you may have already experienced virtual consultations and home showings. Handling real estate matters virtually was a weird concept for both clients and professionals to wrap their heads around! However, it's become an essential part of business, and it actually provides benefits to clients. 
How can you benefit from digital mortgage financing?
Digital environments give consumers much more flexibility in how they seek support. The great thing about virtual meetings and consultations is the freedom to seek help from the comfort of your home, on your own time. Unbiased mortgage brokers are always looking for ways to support clients better, and digital services fill that gap. 
New concepts always take time to adapt to. There will be bumps along the way as clients and brokers perfect how they work together digitally. Still, we'll always be here for your mortgage financing needs!
Even before COVID-19, going digital was becoming an increasingly relevant part of the future for every industry. The pandemic accelerated the mortgage industry's entry into the digital space, but it's good to note that we were already headed this way, and we're prepared for it. 
Mortgage financing is no different than any other service in its ability to adapt to a virtual space. If you're a little confused about how this service can work digitally, you can check out an older blog post on virtual mortgages here. This will help familiarize you with the process. It discusses virtual appraisals, e-signatures, and video conferences!
Bank of Canada rates
Interest rates hit all-time lows in 2020, causing a lot of people to reflect on their mortgage financing options. The rates we're seeing now are new territory for many clients and professionals, and you might be wondering how to approach the market. 
As we move through 2021, it's important to stay updated on the Bank of Canada's activities. 
The Bank is expected to have a slow year, but why does that matter? Well, interest rates affect everything in the mortgage and real estate industries. They impact the housing market regardless of how high or low they are. Staying on top of Bank of Canada announcements puts you ahead. 
The Bank of Canada's last couple of releases said that until inflation gets back on track in Canada, the overnight rate will stay low. The Bank is committed to keeping rates low until 2023, and the rates will stay at their all-time lows throughout 2021. 
Low mortgage rates will be here for the foreseeable future, which presents a great opportunity for your mortgage financing. Whether you're considering refinancing your current mortgage, or entering the market for the first time, low rates can work to your advantage. 
Planning to enter the market?
Canada Mortgage and Housing Corporation (CMHC) has changed its requirements for insuring high ratio mortgages. A high ratio mortgage is a loan higher than 80% of a property's lending value. CMHC has raised its threshold, so they will not insure as many of these deals moving forward as they have in the past. This will mostly impact buyers and sellers in rural areas, since CMHC has traditionally insured most rural properties in the country.
In urban areas with higher liquidity, properties will continue to sell quickly and above market prices. If you're planning on buying a home this year, it's time to get your plan together! Low rates have generated a lot of interest in the housing market across Canada. In short, competition is intense. Getting your credit scores and finances in place will put you one step ahead, and one step closer to your perfect home. 
Mortgage financing changes every year. One thing that never changes is the importance of a professional opinion from an unbiased mortgage broker. If you want to enter the housing market, get started early. Set up a mortgage pre-approval, and understand what you can and can't afford. Use a broker to save yourself time, money, and headaches.
If you're looking for help with mortgage financing to buy a home, reach out today! Give us a call at Centum Home Lenders at 506-854-6847, or get in touch with us here.