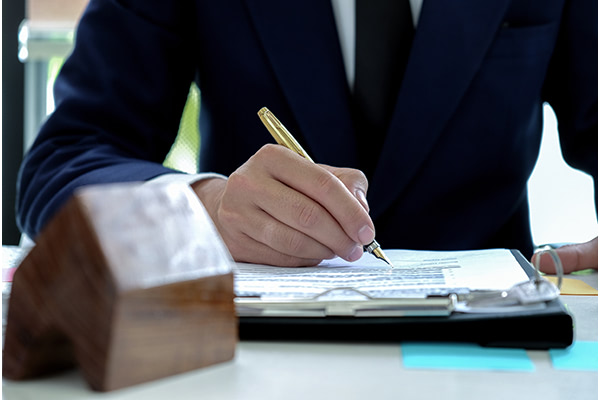 The costs associated with buying a property
When you think about buying a property, what expenses immediately come to mind? The sale price of a home likely jumps out at you first. So, you get your down payment in order, get approved for a mortgage, and you're good to go, right? Well, if only that was the end of it.
Buying a property is a whole lot more than paying for those big costs you're focused on. Of course, down payments and mortgage costs are the most expensive parts of owning a home. It's still good to devote yourself to taking care of those. We just want to remind you there are lots of other closing costs associated with the home buying process, and you shouldn't forget them either!
Here, we're getting into the details of all those extra expenses that would be easy to look over. Make sure you take the time to work out your payments for these too. They might be smaller, but they're just as important in the process to securing your home! Plus, as insignificant as these costs may seem now, together, they'll add up.
Property appraisal
The lender you use for buying your home might need you to get an appraisal. This gives them an idea of the property's value, which determines the amount they'll loan you for a mortgage. Most appraisals will cost you a few hundred dollars – a significant amount to keep in mind.
Home inspection
A home inspection protects you as a potential buyer before you make an offer on a property. An inspector will let you know of any issues with the home that will need attention, such as water damage, foundation cracks, or rot. If an inspection turns up major problems, you're free to walk away from the home and avoid hefty repair costs. Home inspections usually cost a few hundred dollars as well – but can save you lots of money down the road.
Mortgage default insurance
This cost directly relates to the size of your down payment. If your down payment is less than 20%, you'll have to get mortgage default insurance. Also known as CMHC insurance, this is meant to protect your lender in case you default on your mortgage. A smaller down payment is considered higher risk for the lender. 
These insurance rates depend on how big your down payment is, but they range from 2.80% to 4% of the total mortgage amount. This adds up to a decent chunk of extra money you'll have to consider if your down payment is below 20%. 
Properties sold for more than $1 million don't qualify for CMHC insurance. If you're buying a home for more than $1 million, you have to make at least a 20% down payment.
Land transfer tax
Land transfer tax is a closing cost mainly based on your future home's purchase price. In Nova Scotia, land transfer tax is decided on a municipal level. For most homes, land transfer taxes will make up at least a few thousand dollars in payments.
Legal fees
Your lawyer will be a big part of your home buying process. As a result, they will cost you a decent amount of money by the time the sale has closed. Lawyers will review all legal files and prepare the mortgage documents. They will also draft the title deed, verify property taxes, and determine the land transfer tax you will owe. Legal fees vary by lawyer, but you can probably expect to pay at least $700 for their services.
Moving costs
It's finally time to move! Get all your furniture and belongings into those moving trucks, and be on your way. Of course, those come at a cost too. Moving costs can be as minor as renting a small truck for the day if you plan on doing everything yourself. More likely, though, you'll be hiring a moving company to help you out. This will save you time and headaches, but it adds an extra cost to your home buying journey.
Property taxes
Take a quick look into the future. Once you're settled into your home, you'll have property taxes to take care of. These taxes help pay for things like road construction, public education, fire services, etc. Property taxes are based on the value of your property, so of course, they will vary with each person's home. This is one more expense that seems small in theory, but adds up!
Utilities and other bills
It's possible the seller has pre-paid some utilities that will reach into your time as the homeowner. If that's the case, you'll be reimbursing the seller for whatever amount is owing after the closing date. Of course, utilities and other bills are then going to become a regular part of your home payments. Hydro, gas, Internet, cable, and any other services you use in your home are going to cost you a decent amount of money each month. These costs depend on your usage and providers, so you have some control over how much you spend on them. They can vary with each billing, but you can keep track of your usage fairly easily! 
Buying a property involves a bunch of expenses not related to your mortgage and down payment. It's important to keep these extra costs in mind when you're purchasing a home to ensure you can keep up with your payments.
If you're looking to buy a property and need help understanding the home buying costs, reach out today! Give us a call at Centum Home Lenders at 506-854-6847, or get in touch with us here.