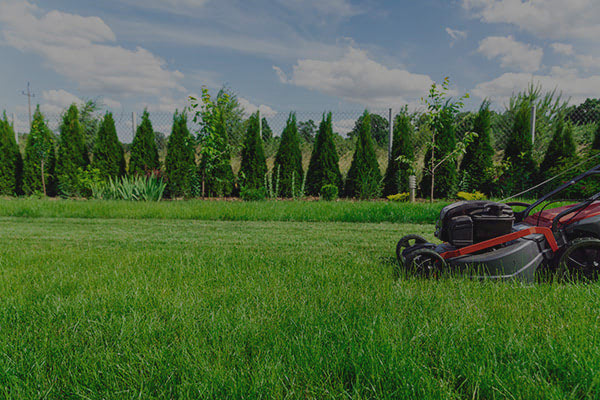 How to overcome the backyard blues
Over the past several months, we have spent a lot of time at home. We used to spend our afternoons grabbing a coffee with a friend or taking little Johnny to his hockey practice. When all that abruptly stopped, we looked for other ways to keep occupied. We spent time organizing the kitchen pantry, purging old clothes, and ridding ourselves of knick-knacks that don't serve us anymore. To get our daily vitamin D and breath of fresh air, we spent time in our backyard. We typically spend the most time in our backyard during the warm summer months.
Being quarantined at home has allowed us the opportunity to spend even more time than usual in our backyard. It has become a mini practice area for the kids' sports and a hangout when the kids go to bed. With spending more time in our own backyards, we've started to notice little things here and there that we want to fix. Renovating the backyard is a great way to fall in love again with your outdoor space while also increasing the value of your property!
Maintenance-friendly upgrades
Owning a house with a garden and backyard means spending time maintaining it. Unless your favorite hobbies are raking leaves and deadheading rose bushes, chances are you aren't too fond on a high maintenance lawn. Plants that require constant care can take up a lot of time and energy. You find yourself spending your whole weekend tending to clean up the lawn. Converting or adding a low maintenance garden is an easy way to reduce the amount of work you have to do.
A low maintenance lawn reduces the amount of work that you have to put in. Native species are an easy way to improve curb appeal and reduce weekly maintenance. Native plants are climatized to the area, which generally requires less water and upkeep. Plants that are native to the area can boost the resale value of the home and reduce the amount of time that a house is on the market. They provide essential habitat for insect pollinators and species in the area.
Give your backyard some colour
Houses with peeling and faded paint can be an eyesore in the neighborhood. An old paint job can reduce the value of the home and increase the time spent on the market. A fresh coat of paint can do wonders for a home. Painting or staining the fences can revive an outdoor living space and is budget-friendly. Homeowners can also add pops of color around the garden and backyard to liven up space. Color can come from a variety of different things besides just the fence and home. A fresh coat of paint on outdoor furniture or colorful flower pots can also enhance a space. Using neutral colors, like shades of brown, can help tone down space. They can be used to break up colors that would clash to help create harmony throughout the garden.
Create an Outdoor Space
Having an outdoor living space is a valuable improvement to the backyard. The backyard should be seen as an extension of the home. During the summer and warmer months, space can be used to entertain friends and family. Adding an area to prep or eat food outdoors is a perfect start to create an outdoor living space. Also, who doesn't love barbeque? There are many ways to create an outdoor entertainment or living space on a budget. Since it's an extension of your home, create a space that caters to your needs. If you watch sports in the summer, think about an outdoor TV and seating area. For larger budgets, an outdoor kitchen could be valuable for entertaining friends and resale value. For families, a firepit can be a fun and budget-friendly addition to an outdoor living space.
Build a Deck or Patio
In line with an outdoor space, building a deck can be a valuable backyard renovation. A deck or patio can become the designated area for your entertainment and cooking. It is one of the highest-ranking features that homeowners enjoy investing in. A deck or patio averages around $10,000 to build. An addition of a deck, or upgrade of a current one, can recover approximately 80% upon resale. With being one of the top-ranking features and its ability to retain its value, it allows homeowners to get the most out of their investment.
The backyard and outdoor space of a home is an easy way to enjoy the outdoors without going anywhere. Being stuck at home for several months probably also has you itching to upgrade your outdoor space. Having a purpose for the backyard space can help provide a solid foundation for renovations. Adding a pop of color and a fresh coat of paint can be a budget-friendly way to liven up your space and increase the resale value. Building a deck or patio can be a more expensive outdoor renovation but provides homeowners with a reliable return on their investment. When thinking about upgrading your home and mortgage, give us a call at Centum Home Lenders! You can give us a call at 506-854-6847 or get in touch with us here!