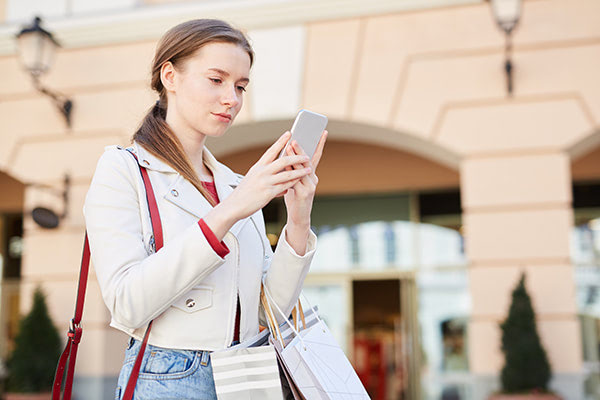 5 apps to help you manage your investments
With smartphones becoming smarter, we have more resources available at our fingertips. We can order food in an instant and we can search for things that pique our interest immediately. When looking to manage our investments and receive more insight into how everything works, we want to go to an investment adviser. However, with more at our fingertips, we can manage our investments through our phones. Canadians can now keep track of their investments through applications on their smartphones and mobile devices. Online brokerages and robo-advisors offer Canadians the ability to keep track of their investments and finances in real-time. Here, we outline some apps, in no particular order, that you can use to manage your investments. 
1. Questrade
Questrade offers investors a number of easy to use services to help you manage your investments. Canadians that prefer to do self-directed investing can build their own investment portfolios. This allows them to save on the fees and invest more of their money. It also allows their money to work harder for them, with minimal effort needed from them. For Canadians that prefer help from experts, there are pre-built portfolios to choose from. Canadians can fill out a simple questionnaire to be matched with the portfolio best suited for them. It offers users a range of diverse account types from RRSPs and TFSAs to Corporate accounts. 
Questrade's portfolio managers will adjust a user's portfolio to maximize the financial gains and reduce the amount of risk associated. Agents are also available at your fingertips to advise and answer questions. Moreover, portfolios are rebalanced in real-time when conditions change in the market.
Website: https://www.questrade.com
2. Wealthsimple
Wealthsimple is an app for first-time and existing investors that are looking to get their feet wet in self-directed investing. Fees and costs for transactions through the application are low. Buying and selling through the application on a smartphone can be done for almost no cost. The application is one of the only apps that allow investors to buy and sell ETFs and stocks across North America for free.
Wealthsimple is also a user-friendly application. It provides users with simple and smart investments. Investors can track their progress towards their goals through charts. Canadians are provided with a diverse investment portfolio that maximizes their return. Outside of trading, Wealthsimple also offers robo-investing for hands-off investors.
Website: https://www.wealthsimple.com
3. Mylo
Mylo is an application available to Canadians for automated investments. The service rounds up purchases to the nearest dollar. It takes the spare change used to round up and invests it into your financial portfolio. We often do not realize how much our spare change can add up to. At first, the spare change used to invest may not seem like much. Over time, the balance will grow, and that extra change will be put to work for you. There is no need to change your lifestyle or spending habits.
The robo-adviser will invest and create a portfolio based on your specific financial goals. This means that you don't need to have any knowledge of investing and can let your advisor do all the work for you.
Website: https://mylo.ai/
4. WealthBar
WealthBar is similar to the offerings from Wealthsimple and Questrade, offering user-friendly apps on both iPhone and Android devices. There is, however, a difference in how WealthBar charges fees. The pricing is clear and available on the website in incremental investment amounts.
There is a minimum investment of $1,000 on WealthBar but investment advice is available from the team to support you on your journey. You can also invest in socially responsible funds such as Cleantech to support greener investments in your portfolio!
Website: https://www.wealthbar.com
5. PocketSmith
PocketSmith is an application that allows Canadians a little peek into the future. The application predicts what your investments will do in the future. It provides you with information on rates of return for your investments. You are able to set a budget through the application and monitor your net worth and goals for the future. This provides you with guidelines on what you will need to save and what you will need to invest based on your goals and spending habits. 
The service also gives you a little peek as to what your financial wealth will look like in the future based on your current financial habits and prediction of the market. While not directly an investment app, PocketSmith helps you plan your financial goals and supports you in creating a stronger financial future.
Website: https://www.pocketsmith.com
Canadians now have access to a wide range of investment services at their fingertips. These apps can help you manage and track your financial portfolios and are affordable and easy to use. You can invest in your RRSP or TFSA so that you can retire wealthier and help you save for buying your first home. When looking for more information about planning your investments around buying a home, give us a call at Centum Home Lenders! You can give us a call at 506-854-6847 or get in touch with us here!