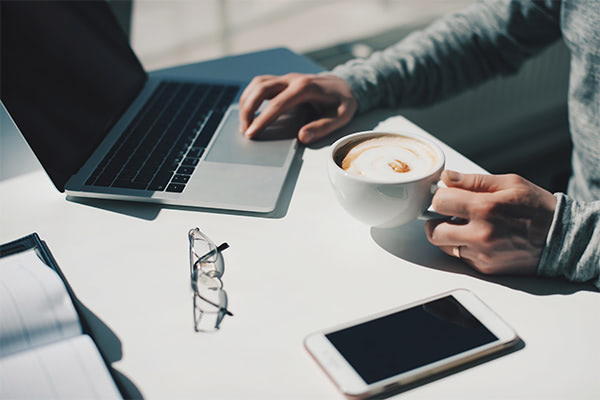 How can you earn passive income in Canada?
The practice of earning passive income in Canada has become quite popular over the years as a way to bring in extra money with minimal effort. It's definitely an appealing idea, and few people would turn down the chance to have more money, right? You have several options to choose from, whether you're looking to add to your income to help with payments, save for a future expense, or simply grow your emergency fund. However, earning passive income in Canada has its limitations and obstacles just like everything else. It's important to have a plan, and to stick with legitimate sources of passive income to reduce the risks of financial loss. Here are some options for you to choose from.
(Careful) investing
Investing is one of the most common financial practices to earn passive income. There are tons of investment options out there, but some will generate more income than others. Plus, it depends on your own goals and situation. Are you trying to earn money for an expense three months down the road, or for use in 10 years, or just to have as backup? You also need to think about how much risk you're willing to take. Some investment opportunities are high risk, high reward, while others are lower risk and lower reward. If you invest in the stock market, for example, be sure to invest in multiple industries and sectors. If you don't spread out your investments and the one economic sector you chose collapses, you risk losing a lot of money. 
Robo advisors
A robo advisor offers a way to invest with less work and interaction on the user end. With these platforms, users input their information and financial goals, and robo advisors use algorithms to suggest investments. This form of financial management is at least semi-automated, though the best platforms should have live customer support as well. These platforms are often inexpensive and easy to use, though they're best for simple investments as opposed to more complex matters. For things like real estate, it's still best to use a human who understands all the ins and outs of the industry. However, robo advisors offer a way to earn passive income in Canada with minimal attention from the user, which appeals to many.
High interest savings accounts
High interest savings accounts are exactly what they sound like. These accounts offer much higher interest rates than the traditional rates at most banks. While some traditional banks offer high interest savings accounts, online services tend to have the best rates. The good news is, it's usually easy to transfer money between checking and savings accounts, even if they're at different institutions. This means if you were to switch your savings account to an institution with higher interest rates, it shouldn't be hard to manage your money. You earn interest based on the money you keep in these high interest accounts, which translates to more money back in your pocket. Sometimes these accounts require a minimum balance, so be sure to research the terms of service before use. Some popular high interest services include Wealthsimple, Tangerine, and EQ Bank.
Real estate investments
Real estate investments are one of the most popular forms of passive income, specifically owning a rental property. Buying a property to rent out can earn you money in the long run, especially because the property value is likely to increase over time. Of course, at first you'll be paying for mortgage costs and other bills, but eventually you'll start to earn money through rent and building equity. You can read more about buying an investment property here.
Cashback apps
Cashback apps or sites give you a small amount of money back when you buy items through them. After earning a certain amount of cash back, you can make withdrawals or save the money to your account. Popular apps include Rakuten, KOHO, and Swagbucks. These apps are fairly easy to use, but be wary of any apps that promise to make you rich. No cashback apps will earn you enough money to make you wealthy on their own, as the amount you earn is very small and it takes a while to build up an amount you can withdraw. Plus, you still need to make purchases to earn money. However, these are good options to earn a few extra dollars here and there when buying from places you would shop at anyway.
The idea of earning passive income in Canada doesn't appeal to everybody, and that's okay! You should never feel forced into doing any of these things, or buy into the idea that you need six different "side hustles" to be successful. If you are interested in earning passive income, however, these are good places to start. Be sure you use trusted services and organizations, and get in touch with a mortgage broker if you want to get involved in real estate! 
If you have any questions about your mortgage or buying a property, give us a call at Centum Home Lenders! You can reach us at 506-854-6847, or get in touch with us here.