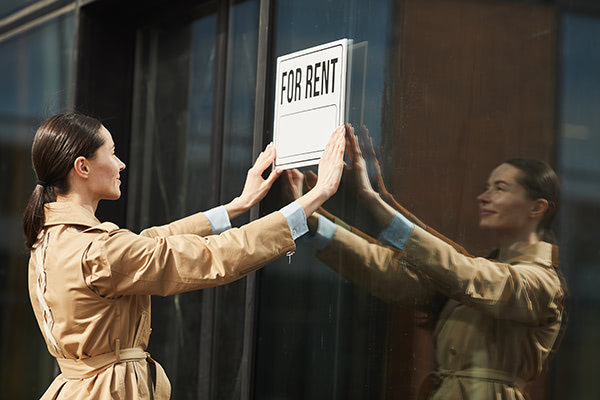 5 tips for buying your first rental property
Are you thinking about buying your first rental property? A lot of people consider rental properties a safe investment, especially compared to other investment options. It's true that their physical presence and tendency to appreciate in value can make them excellent opportunities. However, that doesn't mean a rental property isn't a risk-free purchase.
Just like with any other investment, buying a rental property can be a bad experience if you don't follow the right path. It's a process that needs careful consideration and planning to make it a smooth experience for you, as well as for potential renters. Don't buy a rental property without taking these factors into account!
Consider your finances
You would spend a lot of time working out your budget if you were buying a home for yourself, right? You should do the same for a rental property. Even though you might not be living there, don't forget how much of the costs still fall on you. Think about the size you can afford – are you looking for a one-level bungalow, or a two-storey house to rent out? Remember that different types of properties will come with different down payment requirements. If you won't be living on the property and it's mainly an investment project, you'll need a 20% down payment. 
You also need to take extra costs into account and actively plan for them to occur. Things like closing costs, property taxes, and insurance will take a good chunk of money from you. For the most part, repairs will be your responsibility as well. Any rental property will undergo a bit of wear and tear, and might occasionally experience issues with plumbing or electrical. As the owner, you'll be taking over the expenses for those fixes.
Buy in a familiar area
For your first rental property, it's a good idea to buy in a location you know well. For instance, think about where you live now. You probably know the ins and outs of the area better than an outsider, which gives you the advantage of knowing how to appeal to a renter. You don't have to buy in the same neighbourhood where you actually live, but think about other areas you know well. It's okay to stay in your comfort zone for an investment like this.
Another good idea is to buy a property that you know will appreciate in value. Homes almost always increase in price over time, but you can make sure of this by locating your property near important amenities. Grocery stores, transportation, and shops are all desirable to have nearby!
Get the price right
Buying a rental property is a delicate balancing act of pricing. You don't want to overspend on a property you won't be living in, but you should also make sure you don't go too cheap. With this in mind, don't buy a fixer-upper in need of major repairs. Although the property itself might be a steal, it probably won't be worth it for the amount you'll have to pay to make it liveable and rentable. On the other hand, there's no point buying a luxury home if you plan to rent to students, for example. 
Try to find a property at a below-value price. It might need some smaller fixes, but those fixes won't cost as much as the amount you might save on the home itself. You should also work to keep the property in good condition. Not only will this make renters happy, but it will definitely increase the property value.
Does it make sense for you?
Think about your goals and what you hope to achieve from buying a rental property. Simply put, why are you doing it? These kinds of purchases are usually long-term investments. Are you trying to build your financial future? Are you looking for an opportunity for passive income? Make sure you have a clear vision in mind when you decide to buy a rental property. Don't buy this kind of property just to see where it takes you – it's important to have a goal you can work towards.
Use a broker
One of the most important things you need to do when you want to buy a rental property is consult a mortgage professional. Even if you're already a homeowner, this is a different process and it comes with different requirements and responsibilities. An unbiased mortgage broker will walk you through your own finances and buying power, as well as the mortgage and down payment processes. This will be a new experience for you, and while it can be a good investment, it requires a lot of planning.
If you have questions about mortgages or buying a rental property, reach out today! Give us a call at Centum Home Lenders at 506-854-6847, or get in touch with us here.