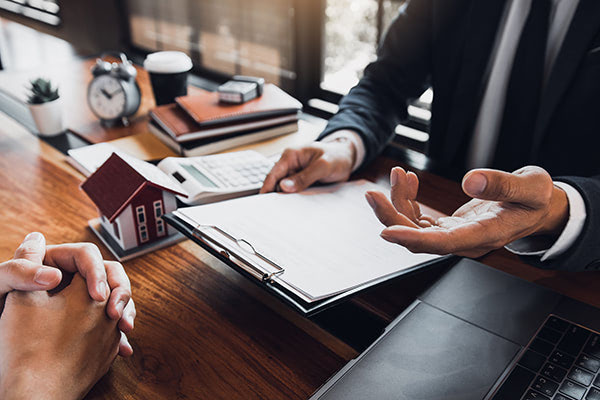 Everything to understand about CMHC insurance
Are you interested in buying a home? If so, you've probably heard of the Canada Mortgage and Housing Corporation (CMHC). CMHC is a federal corporation that helps Canadians become home owners in an increasingly difficult real estate market. One of their big activities is providing CMHC mortgage insurance, so Canadians can buy homes they otherwise might not be able to afford. What exactly is CMHC insurance, and how does it impact you?
What is CMHC insurance?
Mortgage default insurance is insurance that targets home buyers who have less than a 20 per cent down payment for their home. It's commonly called CMHC insurance as CMHC is the largest provider, but Canada Guaranty and Genworth Financial can also provide this insurance. CMHC insurance is especially helpful during this period of rising housing prices, where securing a 20 per cent down payment is becoming ever more challenging. 
Who needs CMHC insurance?
Any buyer who has less than a 20 per cent down payment needs this insurance to secure a mortgage and purchase a home. There are really no exceptions to this rule. To secure this insurance, buyers must also meet a few requirements. Their home spending must not exceed 35 per cent of their gross income, their credit score must be at least 680, and down payments must not be borrowed or gifted. These rules were tightened last year to reduce the amount of high-risk mortgages in Canada during the pandemic. 
It's also important to keep in mind that if the purchase price of a home is $1 million or more, buyers cannot get CMHC insurance and must have at least a 20 per cent down payment.
How much does this insurance cost?
The premium for CMHC insurance is based on your down payment. The bigger your down payment, the less you have to borrow and therefore, the lower your premiums will be for insurance. The premium is presented as a percentage of the loan a buyer requires. For example, if you need a loan for 95 per cent of your home, your premium will be four per cent, as per CMHC standards. The premium rates change, so costs aren't the same for every purchase. The premium is simply rolled into your monthly mortgage payment, and it must be paid off within 25 years. 
Why does CMHC insurance exist?
What's the purpose of mortgage default insurance? Who does it benefit and protect? CMHC insurance exists largely to protect mortgage lenders, since smaller down payments require larger mortgages from a lender. This increases the risk of a buyer defaulting, and being unable to meet these mortgage payments. Insurance is a sort of safety net for lenders, so they don't end up losing money from a mortgage default. Of course, this insurance also helps buyers purchase homes they might not be able to afford otherwise. In this case, it's a big benefit for both buyers and lenders. 
Is CMHC insurance worth it?
On the one hand, you can save up for a 20 per cent down payment and avoid mortgage insurance premiums. On the other hand, you can pay these premiums, and get away with a much smaller down payment. Which one will save you more money and be best for your situation?
Lenders often provide lower interest rates on insured mortgages because the insurance gives them a boost of confidence in you. Even if you default on your mortgage, they are protected. In a busy market, it's sometimes worth buying a home with a smaller down payment if you don't want to wait to save, as housing prices keep increasing. However, it depends heavily on your housing price and down payment. Generally, people who have a 20 per cent down payment use it to attain a smaller mortgage.
You can check out CMHC's page for more information on mortgage default insurance.
How can you get this insurance?
Ultimately, CMHC insurance is rolled into your mortgage when you are approved by a lender. Before then, you should contact a broker to discuss your down payment and options for insurance. Brokers can help you decide whether you should opt for CMHC insurance or keep saving, and what your premiums might look like.
If you're interested in buying a home and have questions about CMHC insurance, contact us!  Give us a call at Centum Home Lenders at 506-854-6847, or get in touch with us here.