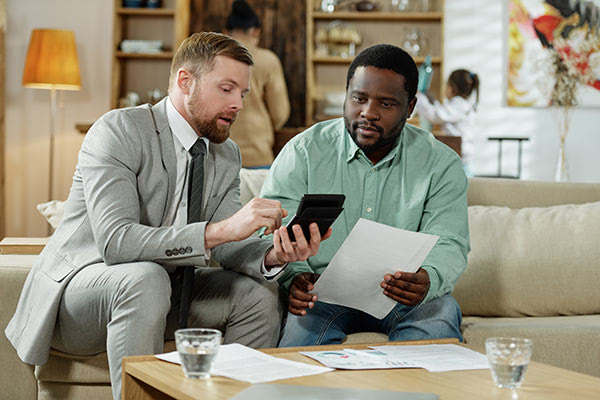 Are variable rate mortgages still better than fixed?
Think of a car race with its set number of checkpoints. You need to finish laps in order to complete the entire race. In simple metaphor form, this is the essence of how a mortgage payment works. 
The entire car race is called amortization, and these checkpoints are mortgage installment periods. 
That's not all there is to it. One key decision homebuyers need to make once they've been approved for a mortgage is whether to choose a fixed mortgage rate or a variable rate mortgages.
Let's talk about the pros and cons of each and discuss whether variable rate mortgages are better than fixed.
Why should I choose a fixed mortgage rate?
A fixed mortgage rate is a popular type of mortgage that Canadians opt for. Your mortgage term (car race checkpoint) can be for six months, annually or even up to five years. During that term, your interest rate is going to be locked in. 
As the name suggests, a fixed mortgage rate gives you the advantage of having your monthly budget planned until the period needs to be renewed. It gives you the security that your interest rate won't spike even if the market rates do. 
With this route, there are certain systematic features you are sure of when paying your monthly mortgage:
Your mortgage's interest rate
Your monthly mortgage payment
Because the interest rate is locked in, the process is precise, and with this, comes a sense of assurance on how much money is coming out of your bank account each month. Since there is now monthly stability in the money owed, the decision becomes risk-averse. 
But then, if the fixed-rate mortgage is risk-free…
Why are people opting for a variable mortgage rate?
A variable mortgage rate is based on the prime rate that's decided by the Bank of Canada. Unlike fixed, it fluctuates its interest rate when there's an overnight rate change by the Bank of Canada. These meetings occur on eight predetermined dates throughout the year. On these dates, it could significantly increase, or if you're lucky, it could decrease. There is a balance of risk and reward with variable rate mortgages.
The other important factor in the age old rate debate is penalties. It is important to note that the penalty to exit a variable rate mortgage is capped at 3-months of interest. However, you can lock this into a fixed rate at any time without penalty. If you are in a fixed-rate product, the penalty to exit this type of mortgage can be very expensive. Historically, borrowers will do better in a variable-rate product than a fixed-rate mortgage.
Isn't that risky?
Risky, yes, but Canadians usually go with a variable mortgage rate for a lower rate because they, as a borrower, are open to taking the risk of interest rate fluctuations in the hopes it'll decrease. One major advantage of choosing a variable rate mortgage is the lower monthly payment than that of a fixed-rate mortgage. Yes, it can increase during the term, but the initial rate is typically lower. 
Those who go for a fixed mortgage rate cannot reap the benefits of seeing their payments drop, at least until their mortgage term is due to be renewed. 
That being said, more than 60 percent of Canadians choose a fixed mortgage rate. The majority of this percentage consists of younger generations, as it provides them with a sense of security without the financial uncertainty, while the older generations go for a variable mortgage rate as they're more comfortable with the fluctuations.
How do I choose what's best for me?
There isn't a simple answer to this question as one truly isn't better than the other. 
Choosing a fixed mortgage rate versus a variable mortgage rate is purely situational and it depends on the individual's unique situation and goals. A person's flexibility in finances aligned with the comfort of the risk factor is what determines the better option.
The best thing to do is to talk to your mortgage broker and seek the right advice depending on your personal situation!
When looking for more information about mortgage rates, give us a call at Centum Home Lenders! You can give us a call at 506-854-6847 or get in touch with us here!