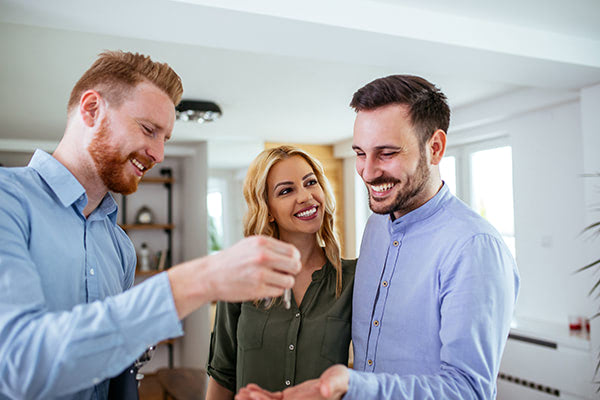 Are mortgage rates going up or down?
Are rates going up or down?
There reigns one bank over the top six in Canada. Our country's central bank, Bank of Canada (BoC), promotes the financial well-being of our nation.
Unlike the big banks that you deal with on a regular basis, the Bank of Canada doesn't deal with individuals. It's owned by the government and they influence and stimulate the very essence of our economy.
Some of their most important and critical tasks are printing currency and managing credit. The Bank of Canada is also tasked with setting the value of the Canadian dollar. This is what determines how much our dollar is worth when you go on a trip to Maldives or shop on the streets of Paris.
Bank of Canada is given the power to influence the interest rates of financial loans, and mortgage rates are no exception.
Which leads us to our current question:
Are mortgage rates going up or down?
Ever since the ingress of COVID-19, Canada's economic condition has been in turmoil. It's not wrong to say we're living in a recession. Our job market has crashed. Unemployment rates have gone up wildly. We don't know how long Canadians can depend on CERB.
While almost every aspect of our economy right now is in shambles, there's still a reason for hope.
Bank of Canada has slashed its interest rate for mortgages three times this year – all in the month of March. And in an exceedingly rare scenario, the mortgage rate is now extremely close to 0%.
Yes, you heard that right!
BoC has dropped the mortgage rate from its preceding 1.75% to 0.25%. This is a huge movement by the central bank, and it's a relief for many to see the Federal Government pledging action to support Canadians.
After the prime rate has been reduced drastically, both fixed and variable mortgage rates have been in the new historic lows. This creates a whole new condition to save more money on your mortgage!
How does this benefit first-time homebuyers?
For first-time home buyers, there are two primary benefits:
Firstly, the rates of houses are getting relatively lower outside metropolitan cities. This is because of decreased job opportunities in the current market. And secondly, the low mortgage rates will help them finance a better deal.
This would be a good time to lock into a five-year mortgage term. Locking into a five-year term can ensure you pay the current interest rate until it's time to renew your term.
What if I'm already locked into a mortgage?
Let's say you've already renewed your fixed mortgage rate within the last eight or nine months. If your mortgage isn't up for renewal, you would be charged a hefty penalty to switch to a new term.
However, statistics show that for most homeowners, despite paying a sizable penalty, they are still saving money long-term by switching their mortgage to take advantage of the low rate! If you've never done this before, talk to your professional mortgage broker before you explore this option. Even if it's a tempting deal, you should sit with your broker and calculate how much money you can potentially save.
What does this mean for variable mortgage rates?
With Bank of Canada's overnight rate change, a variable mortgage rate is even lower than a fixed mortgage rate. Before the rates changed, borrowers would have a definite reason or an understanding of why they would choose a fixed mortgage rate over a variable mortgage rate.
But now, with the current market, a variable mortgage rate is also a strong option since it's so low. This equals, even more, cost savings for you. If you're okay knowing the risks of the variable mortgage rates and are keen to scrutinize that option, book an appointment with your mortgage broker (they exist to assist you, so don't hesitate to reach out!).
That being said, a fixed mortgage rate will still give you a certain sense of security unlike before, for five long years! Consider the pros and cons of each option and tread wisely.
Will the mortgage rate always be this low?
Canadian economists are forecasting the interest rate will continue to be this low until 2021. This can help current borrowers refinance on their property too.
Top economists in Forbes are also anticipating the rates to stay fallen for more than a year. Investors are setting into motion to close deals during this period. Surprisingly, these investors who usually see the pros in variable mortgage rates are locking their terms until 2025.
With BoC's Governor, Tiff Macklem himself announcing the mortgage rates are going to stay low for a long time, you can safely assume the current rates will continue at least until the pandemic dies out.
Stay diligent when you're looking to buy a house for the first time. It could be a big advantage purchasing one right now. Even though the rates have gone down significantly, few Canadians are predicting the mortgage rates will dwindle further. But that's highly unlikely.
The central bank has hinted they don't plan on making the mortgage rate 0% or in the negatives. 0.25% is a jaw-dropping rate in the first place! 
When looking to get your finances in order for a mortgage, give us a call at Centum Home Lenders! You can give us a call at 506-854-6847 or get in touch with us here!