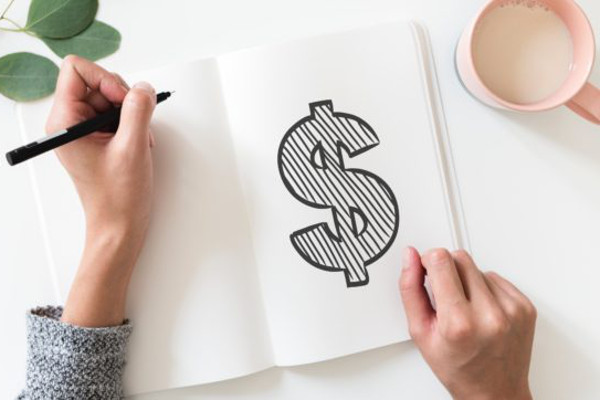 10 Ways to Save Money on Your Next Move
Summer has arrived, and that means a lot of people are getting ready for their next move.  While most people tend to focus on big-picture items when planning a move, like hiring a moving company, it's the hidden costs that really add up. PODS Lifestyle and Organization Expert Melissa Pollock shares her top tips on avoiding unexpected fees and expenses. After all, saving money on your move allows you to spend that cash on more important things like a winery tour in our beautiful Annapolis Valley or replacing that old coach.
1. Keep, Donate, or Garbage it
"Many moving companies and labour help will charge you based on the amount and weight of stuff you're moving," says Pollock. Begin paring down your belongings a couple months before the big day. Sell whatever you can and donate the rest to charity. Organizations like Habitat for Humanity provide tax receipts for gently used or new items.  They will even pick them up!  "This can both help cut costs and reduce stress," says Pollock.
2. Watch for Hidden or Unexpected Costs
When your moving checklist is several pages long, it's easy to forget about the elevator-usage deposit or hiring a dog sitter. "Even the most minute aspects of moving can add up," warns Pollock. "Boxes, bubble wrap and other packing accessories can quickly add to your moving costs." Be sure to check in with your moving company and the building manager to inquire about any unforeseen expenses. "There are sometimes charges for using elevators, stairs or moving bulky items like pianos. In addition, it could cost extra to haul your car, some companies have fuel surcharges, and other companies charge truck cleaning fees."  Ask lots of questions to avoid getting stung!
3. Understand Insurance-Related Charges
It's tempting to say 'no thank you' to insurance coverage when you're already spending an arm and a leg on your move. It can save you from experiencing major headaches later on. "Full-value protection moving insurance (over and above the weight of items) can be purchased from most movers to cover the true cost of replacement for damaged belongings, rather than a per-pound reimbursement," says Pollock. Grandma's crystal may be irreplaceable, but at least you will have the money to replace it.
4. Make Note of Cancellation Costs and Important Dates
You're all packed and ready to go when suddenly you receive a call from your landlord — renovations are taking longer than expected and the unit won't be ready until next week. "Cancellation costs for moving trucks or help may be hidden in your contract and can charge you up to $100 for a cancellation made one week from your scheduled date, and up to $300 or your full deposit if you're cancelling less than five days before your scheduled move," says Pollock. If this situation does arise, the onus is typically on the landlord to pay for alternate housing and storage fees — know your rights as a tenant!
5. Explore Your Options Before Deciding on a Moving Company
"Check out at least three different moving companies to make sure you're finding the best fit for your needs," suggests Pollock. While your Uncle Bob might "know a guy" it's wise to compare rates, read online reviews and verify credentials. "Also look outside the traditional moving solutions. If you have some tricky moving and closing dates, research portable moving containers. This way you move and store your stuff only once, even if your timeline changes."
6. Use What You Have Before Buying More
Who knew cardboard boxes could be so expensive? Pollock recommends using alternatives such as "suitcases, leftover TV boxes, laundry baskets, and bins." Avoid landfill fillers like packing peanuts and bubble wrap and opt for "sheets, linens, scarves, towels and clothes" when padding delicate items. "Once you've used your items the best way you can, gather the materials you still need. You can collect boxes from friends, family members or local businesses," says Pollock.
7. Don't Move Alone
"If you can get help from friends and family, you can save a lot of money," says Pollock. As the adage goes, "there are friends, and then there are friends who are willing to help you move." If the move is a large undertaking think beyond pizza and beer. Pollock suggests giving a gift card as a more meaningful thank you.
8. Keep Receipts and Document Donations
"Save your receipts and document everything you donate to deduct from your taxes at the end of the year," says Pollock. Buy an accordion pocket folder to keep everything organized. Do some basic research on what you can claim on your tax form. Canadians moving at least 40 kilometers to be closer to work or school can deduct moving expenses," notes Pollock.
9. Don't Forget Personal Living Expenses When You're Between Homes
Moving across the country? "You'll need to purchase plane, train or bus tickets if you're not driving your belongings. If you are driving, take into account gas, tolls and other road-related travel expenses," says Pollock. Map out your route and search for discount hotels on sites like Hotwire or Trivago. You can also consider staying in an Airbnb for a more homelike environment. Pack your own travel snacks (much healthier than munching on Slim Jims) to save a few extra dollars.
10. Keep Track of Dates and Fees for Both Where You're Leaving and Where You're Going
"If there is a delay that impacts your move, you may need storage for your belongings temporarily," says Pollock. Other moving expenses may arise. These include utility deposits, connection fees, and "replacement costs for everything you didn't move, but need to buy again, from food to cleaning products."
For more information to help you transition homes, contact us at Centum Home Lenders!