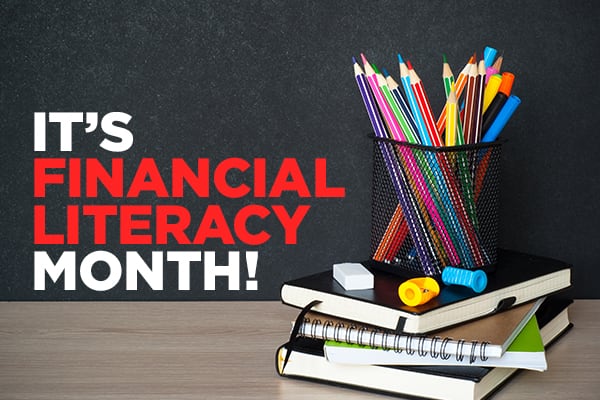 It's that time of year… It's Financial Literacy Month!
We think every day should be about financial literacy, but we will settle with the month of November. It's a great time to dive deeper into your personal finances and make sure you have all of the tools to improve your financial fitness.
What is financial literacy month?
Financial Literacy Month happens every November and is designed to raise awareness and educate Canadians' on financial literacy. This includes everything from helping Canadians better understand their finances, including everything from income to assets to credit. November means that things start to cool off and we're stuck indoors, but we're excited to share blog posts and resources throughout November to help you improve your financial well-being.
Why should I care?
Finance is tough, we get it, but it is an important topic. You interact with finance every single day, most of the time without even realizing it. Financial Literacy Month is a movement to help Canadians improve their understanding of personal finances.
We love financial literacy month because it's a great time to empower Canadians to take control of their finances. We believe that financial literacy is a basic need, and even a simple understanding can go a long way to improve your future. The future can be a bit unpredictable but being prepared, with the right knowledge, will help you plan for the future. We're sure that future you will thank you too!
November is a great time to give yourself a quick financial check-up and test yourself on your understanding of income, assets, and credit. During the month we will discuss these and much, much, more! We're here to help you invest in your financial well-being and we hope you will join us.
Where can I find out more information?
You can stay tuned to our blog as we will share a number of resources during the month of November. You can also check out our page on Financial Literacy here. We will be sharing different ways to help you better manage your money. Including talking a bit more about income, assets, and credit. You can also visit the Government of Canada website here for more information about Financial Literacy Month.
Be sure to tune back in throughout the month of November for more from all of us at Centum Home Lenders. We are always willing to help answer your questions directly, you can get in touch with us here!