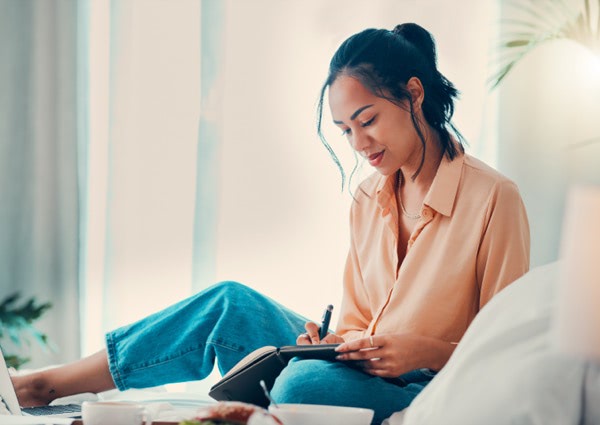 How to create a successful budget
What's the best way to create a successful budget for yourself? Budgeting can certainly be tricky, especially in times of high interest rates. The good news is there are some tricks you can use to give yourself the easiest budgeting experience possible. Here are five tips you can try that will guide you toward the best budgeting path!
Evaluate your income and expenses
Before you do anything else, you need to know where your finances currently stand. This means you should take some time to go through your income, expenses, savings, and debts. The better you understand your finances, the more equipped you will be to create a successful budget that works for you. For example, you wouldn't have much use for a budget that only accounts for half of your income, or for higher debts than you owe. You are the best person to analyze your finances to determine what you are working with. This doesn't have to be perfectly accurate or professionally done. You can create a simple spreadsheet or use the old pen and paper method to record your financial information, as long as everything is laid out in a way you understand.
Create goals for the future
Once you know what your finances look like, you can start forming your budget. We suggest creating some goals for the future, so you have specific items you are saving for. It is easier to save money when we assign a purpose to it. Plus, the sooner you start saving for your goals, the quicker you will reach them. Your goals could be about absolutely anything! Maybe you want to purchase a home, go on a vacation, send a child to university, or complete some renovations. Whatever your financial goals are, it's important to define them and keep them in your mind as something you are actively saving for. This will help you create a successful budget, because you will know how your budget will impact your ability to save.
Try to be realistic
Many people struggle to create a realistic budget, especially those who are trying to budget for the first time. It's easy to overestimate how much money you make, and how much you can save. We often forget about everyday expenses that take up a good chunk of our money, but aren't included in our initial budget. It's important to start slow and be realistic when designing your budget. It's better to aim low and gradually adjust your budget as you move forward. This way, you can ensure you are changing your budget because you can afford to save more, instead of having to loosen up because you overshot your abilities.
Let an app help
Budgeting apps have been growing in popularity for quite some time. In an increasingly digital world, being able to manage our finances with our phones feels quite normal. However, many people still don't take advantage of budgeting apps. We have created a list of the best budgeting apps in the past, and we encourage you to check it out! These apps use a variety of methods to help users save and budget successfully. Two great examples are Goodbudget and Mint. These apps use slightly different systems, but both are excellent, user-friendly options for those who are new to budgeting.
Are you budgeting for a home?
Finally, are you trying to budget for a house? This is one of the most common goals for Canadians who are trying to save money. Homeownership opens a lot of possibilities, but it can certainly be hard to break into the market. That's why our final tip for creating a successful budget is to use a mortgage broker from the beginning of your journey. We can help you understand everything there is to know about your finances and the state of the market. Working with a broker means giving yourself the advantage of extensive knowledge and resources!
Creating a budget isn't always an easy task, but it's certainly an important one. If you need assistance with managing your finances, you should get in touch with a mortgage professional to discuss your situation, goals, and next steps.
If you have any questions about your mortgage, give us a call at Centum Home Lenders! You can reach us at 506-854-6847, or get in touch with us here.