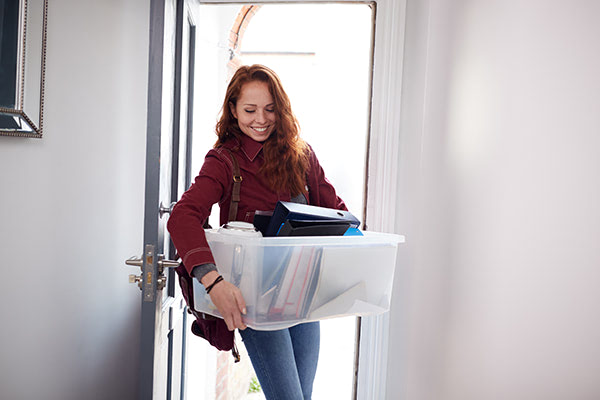 Tips for buying your first rental property
Thinking about buying your first rental property?
Investing in real estate is one of the best ways to gain passive income and financial freedom. The business of real estate has been going on for centuries. Unlike stocks and mutual funds, the concept of investing in a tangible asset is appealing and reassuring. The best part? Buying your first rental investment gives you recurring income and will help you improve your financial future.
With the right knowledge and research, you can even buy a second property and then multiple. But for now, let's see how you can ace that first purchase. Here, we talk about some tips for buying your first rental property!
Start planning your finances 
Before even considering buying, you need to figure out how much capital (money) you need to accumulate. Unless this is an owner-occupied rental property, you will need to save up a 20-percent down payment. After paying your monthly mortgage with the rent, you will see extra cash flowing into your pocket.
If you are a first-time buyer and just want to put as little as 5-percent down, you will have to live in the property and there are rules around maximum property value and the number of units. But, real estate has multiple hacks to several of its problems. You can rent the other rooms or basement out if that situation arises. This is not the same as having rental units, but a roommate might be the right first step to starting you on your rental income journey.
There are expenses other than down payment too. Arm yourself with the knowledge of how much property insurance would cost you. You also have to pay property taxes. And don't forget about the closing costs.
When inspecting a property, look into any potential repairs that would eat your wallet. Keep money aside for any future repairs and normal wear and tear. It's important to remember that if you plan on finding tenants, you will need to make sure it is attractive to new tenants. Small updates can impact how much you can rent for, as well as the quality of your tenants. Your mortgage broker can explain how you can refinance the house in the future too. We will be getting into that in a bit.
Know your market
Know your market and location thoroughly. The best way to start is by analyzing your own neighbourhood. After living in your neighbourhood, ask yourself if someone new would prefer it as well. There are so many factors to determine if the value of your property would appreciate or not in a set location.
The first would be the employment ratio in that area. People want to live as near as they can to their work. You can also check if there are any schools in proximity. In a lot of cities in Atlantic Canada, many investors prefer buying their rental properties near universities. They believe that student rentals always give you the best profits.
Do your due diligence and keep yourself abreast with the market rates. Observe any increasing value you see in a particular neighbourhood you deem good. Take a stroll in that area. Talk to the store owners. Check out the demography of the people residing in that area. Notice what kind of cars do people park or drive, so you can gauge the average income level to then determine the value of the houses.
Where you choose to buy the property will undeniably result in how much you can make from it monthly.
Assemble your dream team
Your real estate agent and your mortgage broker are your best friends in this process. They will be scouting the best deals for you on your behalf. Agents and brokers are looking to build relationships with you long-term. So, it's important to find unbiased professionals that you are comfortable working with now and again in the future.
If you aren't new to real estate investing, you would know that properties will eventually need to be refinanced. Refinancing is a great way to access additional capital to purchase another property. Your mortgage broker will help you build your financial future so pick wisely. Do not wait until the last minute to hunt them. You can never predict the urgency at which you might need them.
If you snooze, you lose!
One of the biggest reasons people don't get the best deal at their first investment is because they don't act on time. 
We get it! A rental property is going to be your biggest purchase ever. But that's not how the game works. Real estate is all about opportunities. You need to recognize a good deal when you see one. In hot markets like Atlantic Canada, properties might only be available on the market for a few days, sometimes even sooner!
Be alert and swift, not rash and ignorant of the deal. We don't want you to fix that damaged foundation you did not ask about!
One final important point to note. Be sure you read about landlord and tenant laws in your community to know your obligations. Keep yourself safe and informed about your responsibilities as a landlord!
When looking to buy your first (or next) rental property, give us a call at Centum Home Lenders! You can give us a call at 506-854-6847 or get in touch with us here!