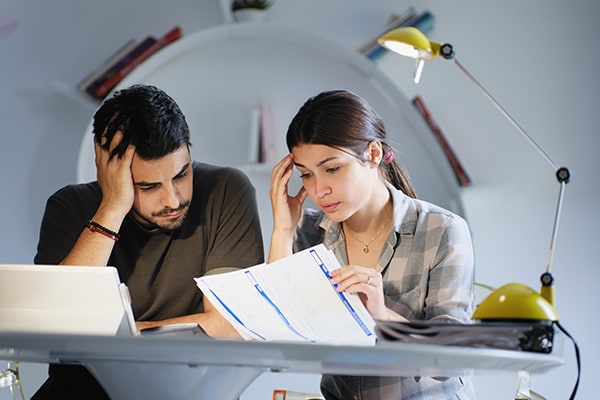 Mortgage renewal and refinance, what's the difference?
Renewal and Refinance
Buying your first home can be a nail-biting experience, as many homeowners can testify to, but so can the moment when your first mortgage term expires. When a homeowner's mortgage term expires, they have the choice between renewing their current mortgage or refinancing it. Both renewing and refinancing a mortgage can benefit a homeowner to fit into their lifestyle, real estate goals, and their financial reality. So, how do the two actually differ and which one is best for you?
Renewing Your Mortgage
Renewing your mortgage is pretty simple. You can choose to renew your mortgage when you reach the end of your term. When you are looking at renewing your mortgage, there are a few factors you should consider. Homeowners should look over the term of their loan, the principal and interest payment amount, and the frequency of their payments. Evaluating your overall financial position and making adjustments to that is a great place to start.
For instance, if your income has changed or if your family has grown, you may want to "reset" your mortgage. Borrowers can do this by renewing their mortgage. They can choose to go from a variable to a fixed rate, or by the amount and frequency of your principal and interest payments. Making lump-sum payments towards your principal and increasing your payments can reduce the total cost and pay off the mortgage sooner. Talking to your mortgage professional about ways that you can reduce your monthly principal and interest payments can help you be debt-free faster!
Refinancing Your Mortgage
Mortgage refinancing is slightly different than just a mortgage renewal. Refinancing is when you renegotiate your current loan agreement, typically to access equity in your home, or to lower the borrowing costs by means of a lower interest rate. This can help borrowers consolidate debt and pay for other large expenses. Merging higher interest debts into one manageable payment with a lower interest rate can help you manage your debt. Got a teenager heading off to college or looking at doing some renovations? Refinancing your home can help cover some of those costs!
The cool thing about refinancing is that homeowners can choose to refinance their home at any time! Refinancing a home is not limited to being done when you've reached the end of your mortgage term. If you're looking at refinancing before your term is done, there may be small prepayment charges. These prepayment charges can be relatively small compared to the savings that are offered through refinance. Borrowers that choose to wait until their current term is up may be able to avoid the prepayment charges!
There are many benefits to both renewing and refinancing a mortgage. Talking to a mortgage professional can help you figure out which one is best for them. If you have questions about renewing or refinancing your mortgage get in touch with us here!