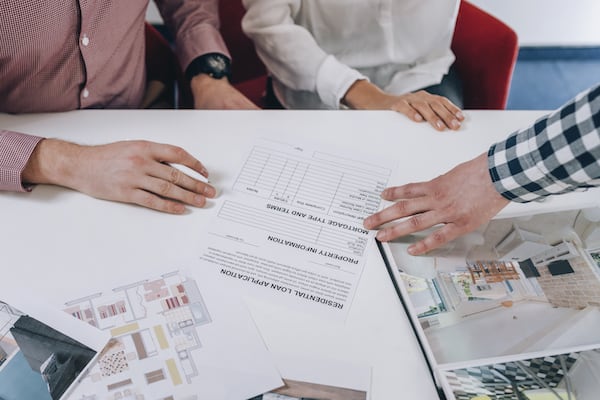 Mistakes to Avoid After Applying for a Mortgage
Mistakes to Avoid After Applying for a Mortgage
At some point in our lives, we may have come across the infamous American play called "Death of a Salesman". The common theme throughout the play is the struggles each character encounters when achieving their version of the "American Dream". Just like the American Dream, the Canadian Dream means something different to every single person. For some it can be the abstract idea of success and what that means to them. For others, it can be a more tangible dream of being approved for a mortgage and owning a house. In Canada, one of the more common "Canadian Dreams" IS owning a home. When we finally reach the stage of applying for a mortgage, we can almost taste the success of reaching our version of the Canadian Dream. In this post, we talk a bit more about mistakes to avoid after you have applied for a mortgage. 
Avoid Big Purchases
After applying for a mortgage, we may feel the urge to drop some cash and make a big purchase. When we make a big purchase, like a new car or boat, we accumulate more debt. When we take on new debt, we have new obligations each month to pay it back. If we have a new payment that we are making every month, we may have to requalify for our mortgage. As we take on new debt, our debt-to-income ratio increases. A higher debt-to-income ratio means that we become a higher risk to a lender for a loan. This can even mean that a once qualified borrower no longer qualifies for a mortgage. 
So if you've got your eye set on a new Sea-Ray or sports car right after applying for a mortgage, be sure to check with your mortgage broker to determine if it'll negatively impact your credit. While large purchases can be exciting, it's important to remember that you have to be a little more careful during the mortgage approval process.  
Do NOT Quit or Change Jobs
As a borrower, your income needs to be traceable. This can be a bit challenging and unpredictable in the current market conditions. If you change jobs in the middle of applying for a mortgage, it makes it harder for your loan officer to track your income. The lender must be able to track your income and the amount you make annually. Lenders need an income that is reliable, stable, and prospective to continue for the next few years. If you are switching to a new job, the income should aim to be lateral or upward. Moreover, avoid switching to self-employed or commission-based in the middle of applying for a mortgage. This will really complicate your financial picture and make getting the best mortgage you can difficult. So if you're looking to make a career change, it makes sense to do so after you get approved for a mortgage, no matter how badly you dislike your boss. 
Don't Co-Sign for Other Borrowers
When you co-sign a loan with another borrower, you are added to their loan application and documents. This means that you are promising to take responsibility for that loan. Well, taking on too much responsibility (like your own mortgage and cosigning) can become detrimental. With co-signing a mortgage, you are subjected to higher debt-to-income ratios. Higher debt-to-income ratios mean you are seen as a higher risk to lenders. Even if you cross your heart and swear that you're not the one responsible for making the payments, the lender will still tally those payments against you.
Just like the characters in "Death of a Salesman", we encounter obstacles when reaching our Canadian Dream. But we tend to overcome the obstacles thrown at us and reach our goals. When reaching our goal of homeownership, talk to your local mortgage lender. At Centum Home Lenders, we will help you avoid making a mistake after applying for a mortgage. If you've already found yourself in a little bit of a pickle, we can help you get out of it! Book a free consultation with us right here.