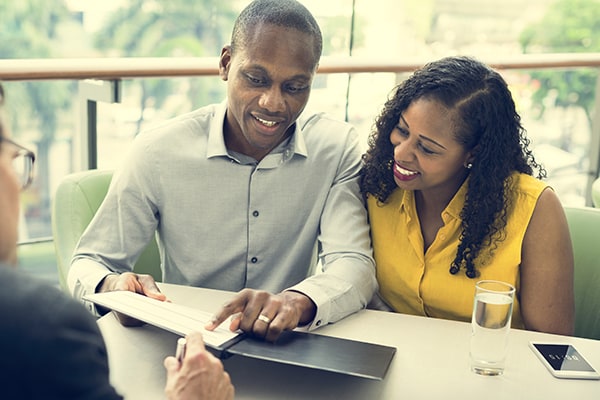 The Benefits of Using a Mortgage Broker
How does it make you feel when you can help someone else out? When a friend or family member comes to you for support and advice and you have the opportunity to give them that advice. It gives you a sense of satisfaction and happiness when you can help someone else, right? The level of satisfaction that you get from helping someone else isn't easily achieved by doing anything else- indescribable happiness. Mortgage brokers feel the same sense of happiness and satisfaction when they can help a person receive a mortgage and help them get the home of their dreams. There are also many benefits to using a mortgage broker and finding the one that works best for you!
Finding the Right Vibe
One of the most well-known benefits of using a mortgage broker is finding the best rate for the borrower. Mortgage brokers have good relationships with a vast number of lenders, which includes both banks and private lenders. Because of the relationships that they have with a number of different lenders, they're able to negotiate lower rates. Now, you might be thinking, "Well I can just go on my me-machine and search up some lower rates. Everything is on the internet now!"
The disadvantage of just looking for the best mortgage rate on the Googler is that you don't usually discover the quirks of a lender until after the application. Mortgage professionals usually know the quirks of the lenders that they work with and can help prevent you from sending in an application after application to many different lenders until you find one that has the terms that work for you. There can also be a number of other negative factors that you won't know about until you put in application after application, which are all things that a mortgage broker can help you with.
Don't Judge a Book by Its Cover
There's more to a mortgage than just finding a pretty rate. A mortgage involves flexibility, prepayment privileges, terms, and penalties. These are all things that a borrower can't easily just search upon their me-machine because it takes time and effort to find the product that works best for you. A mortgage broker has your best interest at heart and will stop at nothing to offer you the greatest value. This goes beyond just a pretty interest rate and will include the best amortization period and frequency of payments. This saves you a lot of time and stress filling out paperwork and going back and forth negotiating with different lenders. Who wants to fill out paperwork and haggle for a deal that a mortgage professional can easily do?
Here to Help You Achieve Your Canadian Dream
At Centum Home Lenders, our goal is to help borrowers find the mortgage that best suits their needs. We are a group of professional brokers that pride ourselves in our ability and dedication to achieving YOUR homeownership dream. We work with a variety of people that range from bad credit to first-time homeowners, to immigrants, and so much more! This means that we will work to improve your financial situation and find you the best terms for a mortgage. Our priorities go beyond just getting a borrower a mortgage and are about ensuring your financial well-being and personal comfort throughout the process.
When things go haywire, our mortgage professionals are here to help take a holistic approach to your financial situation and work with existing equity to help you relax. You know that indescribable feeling of happiness and fulfillment that you get from helping someone out? We get that feeling every time we help a borrower secure a mortgage that is fit for them. A mortgage is not just a "one size fits all" type of thing, which is why we're here for you.
When you're ready to discuss your financial options, check out Moncton's favorite mortgage team. Centum Home Lenders is here to make your Canadian dream a reality! You can get in touch with us here.