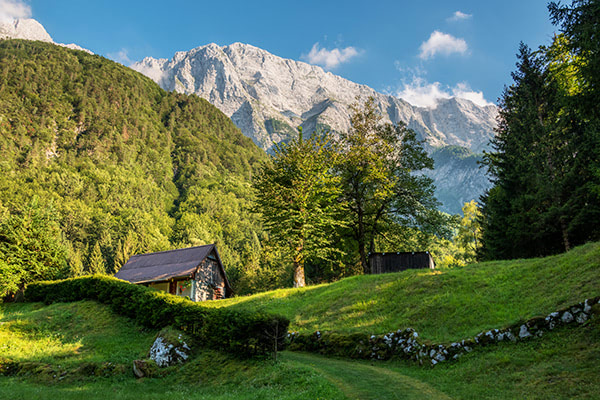 5 things to consider before buying a cottage
What should I think about before buying a cottage?
When you pick up a book, you are able to travel to a different setting. You can pretty much travel wherever you want for an hour or two each day. As you progress through the novel, you connect with characters and experience things through the author's writing. You disconnect from your everyday life. Taking time for ourselves and disconnecting from everyday activities is beneficial to our mental health. When we don't take time for ourselves, we risk getting overwhelmed and burnt out.
Our brains are running in overdrive, much like a computer heating up when too many programs are running. Taking time for ourselves can be as simple as a weekend at the cottage. Disconnecting doesn't have to be a lavish vacation once a year but it can be a weekend trip out to the cottage whenever you feel like it. Investing in a cottage is different than buying a house right in the city. Finding the perfect cottage takes a little bit of research before investing. In this post, we talk about some things you should consider before buying a cottage!
1. Aligning with current expenses
Investing in a cottage needs to harmonize with your other expenses. Homeowners should look at their existing expenses and debt. This can include monthly expenses like mortgage payments and utilities. Homeowners should then subtract their monthly expenses from their monthly income and cash flow. Calculating this will give an idea of their actual cash flow, which will determine if they are able to afford a cottage. Calculating the cash flow will allow homeowners to determine the price they are willing to invest in a cottage. A cottage includes all the expenses that a regular house has. Homeowners will need to factor the monthly upkeep into their budget when deciding to invest in a cottage.
2. Access
Cottages are usually in quiet parts of the province. They are a way for you to escape the bustle of everyday life. The location of the cottage brings up the question of access. Since many cottages are in remote or quiet areas, it is important to research the accessibility of the property. If there is access by road to the property, it will be important to find out whether or not the roads will be cleared in the winter. Along with accessibility, it will be beneficial to scope out local amenities.
It may be convenient to have a grocery store or gas station close to the cottage. Cottages that are closer to the city have a higher likelihood of increasing in value over time. This will allow it to be easier to sell and make a profit. Knowing how far away local amenities are is also important for safety purposes. If something were to happen, how far away is the nearest gas station or convenience store?
3. Winter
New Brunswick is known for having some bipolar winters. Some days can be quite lovely out, while others include sideways freezing rain and subzero temperatures. Winters can be quite harsh on our houses, so it's valuable to note if the cottage is winterized. Winterizing a cottage that hasn't already can be expensive. Homeowners have to consider the insulation, electrical, and plumbing when winterizing a cottage. A winterized cottage will also increase the value of the property. Knowing if the property is winterized before buying will allow you to know what you're dealing with beforehand.
4. Are you Renting?
Before investing, determine how often you will be using the cottage. This can obviously change once you've spent some time with it but having an idea beforehand can be helpful. If you are only using the property for holidays and during the summer, it may be beneficial to rent it out. During the periods of time when you aren't at the cottage, you can put it up as a weekend rental. Having a winterized property can also raise the value. This allows the property to be used and rented out during the colder months.
Owners should travel to the property at least once a year to classify it as a personal-use property. This allows them to retain the option of making it a principal residence. Using it solely as a rental property shouldn't be the only reason you invest in a cottage. The rent collected off of a cottage is taxable income, which is something to consider.
5. Water
Having easy access to water is something we don't often appreciate when living in the city. We can simply turn on our tap and water flows out. However, cottages can be a little different since they're outside the city.  Rural properties may not always have easy access to water or safe drinking water. When looking at properties, investigate the local water situation. Having a well could require the water to be regularly tested. Cottages that far away from local amenities may require you to bring clean water with you.
Cottages can be safe investments when proper research is done. Considering amenities included in the property and location can increase the value of the property upon resale. Investing in property and winterizing it can increase the resale value and allow it to be rented out during the colder months. A cottage is a simple way to disconnect from your everyday responsibilities without investing in a lavish vacation. Moreover, a property that is relatively close to local amenities can increase in value over time.
This can make it a good financial investment when looking to own it for a long period of time. When looking for information before buying a cottage this summer, give us a call at Centum Home Lenders! You can give us a call at 506-854-6847 or get in touch with us here!