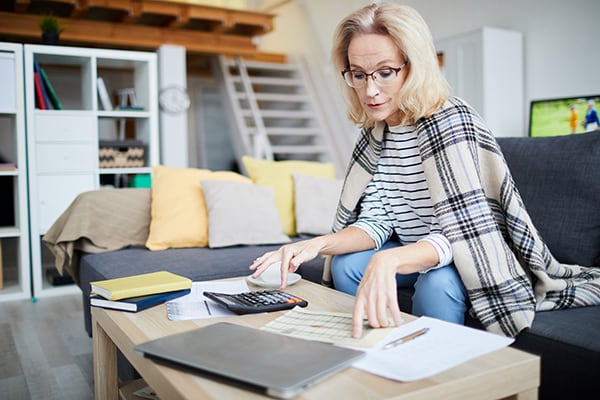 5 Tips to Get Your Budget In Check
Sometimes after an expensive weekend out, you can be scared to open up your banking app to check the balance in our account and assess the damage. While this is completely normal (we've all been there) in the long run it usually hurts to simply avoid our finances, and only check our account balance every few weeks. One easy thing you can do to help feel more in control of your finances is to create and follow a budget. As we kick off financial literacy month, we spend the first-week covering personal finances – and one of the most important (and surprisingly fun) elements of financial planning is budgeting!
With that in mind, here are 5 tips to get your budget in check and take control of your finances:
1. Learn About the Basics
Before you build yourself a budget, you need a clear picture of your financial situation. This includes a detailed understanding of your income and expenses, aka, money coming in vs money going out. While figuring out your monthly revenue might be easy (for the majority of people their primary source of income is their salary) calculating your expenses might take a bit longer. This includes your rent or mortgage (or rent), grocery & dinner bills, utilities, miscellaneous, etc. 
2. Understand Why You Need a Budget
It's likely that you already mentally budget in your head, "if my monthly salary is x number of dollars per month, and I owe y dollars a month for rent and utilities, then I have z number of dollars to spend on everything else for the month." While this may work for some people, sitting down and creating a proper budget can help you prioritize certain things in your life that can lead to additional monthly savings and an improvement in overall happiness.
3. Understand the 50-30-20 Rule
The 50-30-20 rule is easy to follow and is something we have preached for a long time! It entails the following breakdown for your monthly spending:
50% of your spending should go to monthly expenses such as rent, cell phone bills, utilities, Netflix, and other fixed costs.

30% of your spending on variable costs such as groceries, entertainment, gas, and those aforementioned expensive weekends out. This cost might fluctuate from month to month, but 30% is a solid amount to allocate and try to stick too. 

20% for savings! While this may not be feasible for everyone, it's great to get in the practice of putting 20% of each paycheque into savings. While your current-self may want to spend this extra 20% on spontaneous purchases, your future-self will thank you for being smart with your money. 
4. Download a Budgeting App
Now that we've got a better understanding of the importance of budgeting, let's make one. Today there are multiple applications that can simplify the budgeting process for you (and do quite a bit more). Here are two recommendations from our clients:
Mint

– Mint is a personal financial planning app that brings all your finances into one place and automatically builds a budget for you. Mint will keep track of your paycheques, expenses, credit score and more.

Best of all – it's free! 
YNAB – 

Yes, YNAB actually does stand for You Need a Budget. As the name suggests, YNAB is a mobile app that helps its users manage their finances and keep track of their debt. And similar to Mint, YNAB is also free for users. As YNAB says: "You won't be spending less, you'll be spending smart."
5. Build a Budget the Old-Fashioned Way 
Whether you're not into mobile apps, an excel wizard, or just a little bit old-fashioned, sitting down and making your own budget can be an equally effective tool for planning your monthly expenditures. As mentioned earlier, you'll have to create a detailed list of your monthly expenses. Microsoft has several great excel templates for you to build a detailed budget, or give you an idea of you can draw one out on paper. 
Another good practice is to allocate a small percentage of your monthly budget towards "contingency" costs. This means unexpected costs that you can't account for but might pop up during the month (ie; your car breaks down, you're injured in an accident, etc.) While nobody likes to think about these things happening, you'll be a lot happier that you prepared for them if they do.
When making a budget, you should always think about your long term financial goals. It's not too hard to get your budget in check with a little bit of planning. Figure out how much you want to save, make a plan to do so, and practice financial discipline to achieve these goals. If you have a question about properly budgeting for mortgages, we're always happy to go over ways you can get a solid grip on your finances. Contact us here or give us a call anytime.