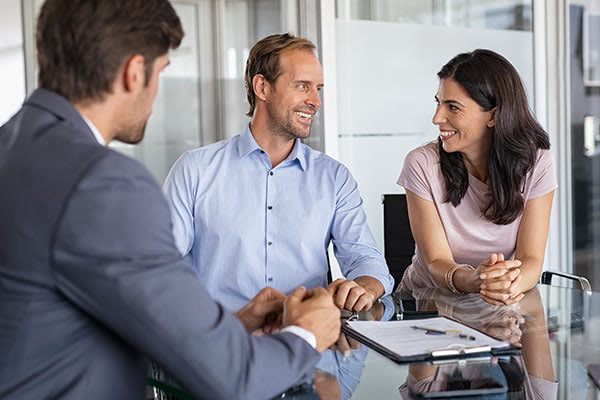 Can I refinance my debt into a mortgage?
We all know what it's like to have debt. At some point or another, we've all made decisions or had experiences that changed our financial position and caused us to take on debt. According to a recent Equinox report, this debt is only growing for Canadians. At the end of 2019, the average Canadian was indebted $72,950, which is a 2.7% increase from the previous year.  Although debt is not always harmful, it can be a constricting financial burden. Luckily, if you're having a hard time staying on top of your debt, you can consider consolidating your debt into a mortgage. 
What is debt consolidation?
Debt consolidation is when you combine two or more debts into one. This strategy is sometimes used by borrowers to achieve a lower interest rate on unsecured debt. Therefore, helping you better manage your monthly debt payments. When a refinance is used to consolidate debt, homeowners must break their current mortgage agreement, which may result in a financial penalty and renegotiations of the mortgage's terms.
How does refinance help?
A mortgage refinance can help in a couple of ways. First, you can withdraw some equity you have in your home. Second, you may be able to secure a lower interest rate than your original mortgage interest rate. These benefits make a mortgage refinance a great option for people that want to free up cash to pay down existing debt and build your financial future.
The amount you are eligible to refinance to be used for debt consolidation depends largely on the amount of home equity you hold. The more equity you have the better and equity-holding homeowners can typically refinance up to 80% of their home's current market value. Once you receive the proceeds from your refinance, you will pay off your existing mortgage and allocate the remainder towards any unsecured debt obligations you hold.
Advantages of consolidating debt into a mortgage
Consolidating debt by refinancing your mortgage can be a good way to make your debt more manageable. Beyond helping you secure a lower interest rate and longer repayment period, it can benefit you by:
Improving your credit score
Usually, by consolidating your debt, the value of your monthly payments will decrease. This should make your payments more manageable so you can consistently pay on-time and improve your credit score. 
Helping you get ahead
Debt can be paralyzing and prevent you from making strategic, long-term decisions for your future. By freeing up your cash position, consolidating debt can help you restructure your budget plan and money management skills, so you can spend less time worrying about your debt and more time working towards your future. 
Disadvantages of consolidating debt into a mortgage
There are things to keep in mind when considering refinancing debt into a mortgage, namely: 
You'll be in debt longer
Although the value of your monthly payments will decrease, the longer repayment period means you'll be responsible for these payments for longer. This is important to keep in mind. Depending on what your future plans are, holding onto debt for that long can sometimes do you more harm than good. 
You'll lose equity
Your home is an asset to you. Anything you've already paid off of the principle of your mortgage represents your equity. By consolidating your loan into a mortgage, you lose some of this equity and depreciate your personal assets. 
It does not prevent you from incurring new debt 
Consolidating your debt will be ineffective if you don't create a more effective budget and repayment plan that helps you avoid incurring more debt going forward. You want to use this opportunity to get ahead and make more strategic financial decisions, rather than delay financial constraint.
If you decide to consolidate your debt into a mortgage, it's a good idea to try and pay this sum off as quickly as possible. Although the monthly pressure will be relieved, the goal is still to be debt-free as quickly as possible! Take advantage of the lower interest rate while still making the maximum monthly payment. That being said, it's a good idea to speak with an unbiased mortgage professional to determine if consolidating debt into a mortgage is the best strategy for your unique situation. Your broker will be able to lay out all of your options while also helping you create best practices so you can maximize your financial position.  
When looking to see how to refinance debt, give us a call at Centum Home Lenders! You can give us a call at 506-854-6847 or get in touch with us here!