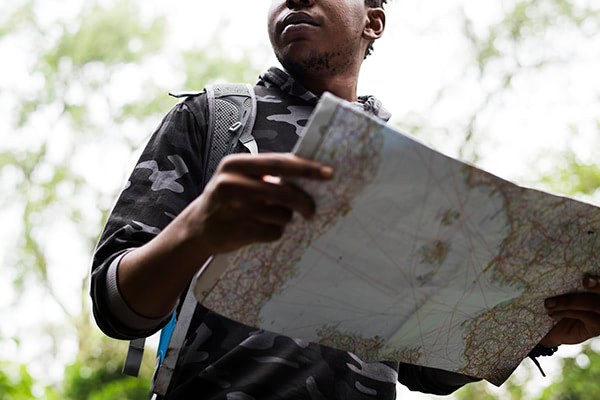 How mortgage brokers help navigate mortgage insurance
How do I navigate mortgage insurance?
Buying a home is an exciting process. You get to explore a series of homes until you find one that perfectly suits your lifestyle and aesthetic. Before jumping into the fun of house-hunting, however, it's best, to begin with getting all your finances in order. You don't want to get yourself into a situation where you find a great home only to realize it's outside your budget. Luckily, a mortgage broker can help you organize your finances and navigate all the steps associated with buying a home. An unbiased mortgage professional is here to help you navigate mortgage insurance.
What is Mortgage Insurance?
Mortgage Insurance helps you affordably purchase your dream home. Available for homes costing less than $1,000,000, mortgage insurance reduces your necessary down payment. For homes $500,000 or less, your minimum down payment is 5%. Comparatively, for homes over $500,000, your minimum down payment will be 5% on the first $500,000 and 10% on the rest.
With the recommended down payment traditionally at 20%, homebuyers can often spend years saving up. With mortgage insurance, however, you can spend more time living in your dream-home than saving for it. Mortgage insurance protects the lender in the event you default on your mortgage payment. Mortgage insurance helps to bring down mortgage interest rates offered by the lender. Therefore, helping to make the purchase of your next home much more manageable with a smaller down payment.
How much does it cost?
The cost of your mortgage insurance premium depends on a few factors. Namely, the size of your down payment and the type of mortgage you're using. Typically, your lender will pay the premium up-front and you can either repay in a lump sum or have the premiums added onto your mortgage loan payments.
Do I have options?
Yes and no. If you are putting down less than a 20-percent down payment, you will need mortgage insurance. There are three mortgage insurance providers in Canada. The three providers are the Canada Mortgage Housing Corporation (CMHC), Genworth, and Canada Guaranty. You will find more detailed information on each of the websites listed above. If you're looking for more information about each insurer, be sure to check them out at the links above.
Where can you turn for help?
There is a lot to consider when looking into mortgage insurance. You have to consider your current financial position, planned future investments, and plan for unexpected financial incidences that may occur. Moreover, there are all your other financial obligations to consider: your mortgage principal, housing taxes, moving costs, and any other outstanding debt you may have.  Mortgage brokers have extensive experience accounting for these considerations and will be a great asset in helping you to find a lender with the plans that make the most sense for you. They will be able to provide advice on how to manage your repayments and offer strategies to maximize your financial position.
Furthermore, as industry experts, mortgage brokers will have all the up-to-date information regarding changes in programs and the market to make sure you're making decisions based upon the most accurate information available. They also have relationships with various lenders and can potentially secure more lucrative rates and plans. This can be incredibly useful when it comes to making your insurance premiums as affordable as possible.
It starts with an unbiased mortgage professional
Finally, a mortgage broker will help you sort through all the pesky paperwork associated with securing a mortgage and mortgage insurance. You are going to have to provide paperwork such as bank statements, letters of employment, pay stubs, financial statements, etc. and it can be easy to overlook some aspects. Your mortgage broker will help you sort through all the forms and applications so that nothing is left out. This ensures the process can run as quickly and seamlessly as possible. 
At the end of the day, your mortgage broker will have your best interest at heart and provide you with unbiased advice about your options. This will help make the financial aspect of buying a home run smoothly. So that when you finally move in, you won't have the stress of finances hanging over your head. By using a mortgage broker and securing mortgage insurance, you can spend your time focusing on the fun stuff, like making your new house into a home.
When looking for some help to navigate mortgage insurance, give us a call at Centum Home Lenders! You can give us a call at 506-854-6847 or get in touch with us here!