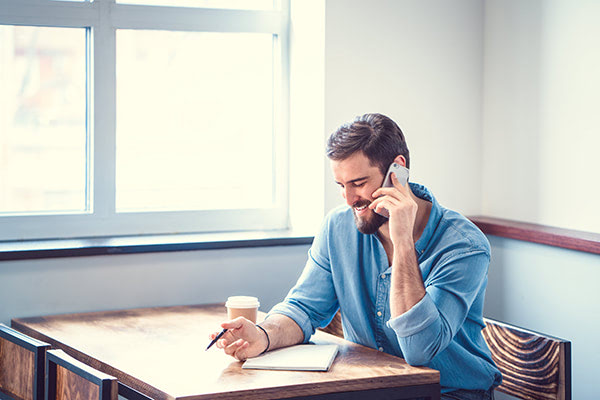 How COVID-19 is changing the mortgage process
How the recent pandemic is changing the mortgage process.
When we used to think about 2020, we thought we would have flying cars. We thought that robots would be at our service and we would be able to time travel. We never would have thought we would be in the middle of a pandemic. Predicting that the pandemic would spread as it has and leaving a trail of unemployment was the last thing we thought 2020 would bring. The robots and gadgets that we once thought would take over the world, are now helping save us and get us through this deadly pandemic. The housing and mortgage industry has taken steps in the past few months to adapt by changing the mortgage process. Some of these changes are likely to stick around once we get back to the new normal.
Payment deferrals and flexibility
One of the main priorities for lenders and financial institutions is to keep people in their homes. During the 2008 housing crisis, many people lost their jobs. This then led to many losing their homes and creating stress on the entire financial system. Financial institutions learned from this and want to avoid having this happen again. Lenders and brokers want their clients to responsibly and safely be able to pay off their loans. Millions of Canadians have lost their jobs amidst the pandemic. This has introduced fear that they may not be able to afford their mortgage payment.
Mortgage brokers are helping consumers refinance their homes to access some of the equity they have built up to provide more stability to their finances. Lenders are also offering deferrals and other relief programs to make sure that people don't lose their credit history, or worse their homes, during this difficult time. We may see more creative strategies launch to support borrowers during times of need and to protect the Canadian financial system. Supporting consumers during difficult times allows them to support the economy again once we get back to the new normal.
Digitizing the paper process
The most prominent change in the mortgage industry amid the pandemic is the process going digital. More advanced firms and mortgage brokers are adopting technology to make the process more remote. Lenders and brokers are using platforms like Zoom and Skype to stay connected with clients. Video and phone calls have allowed lenders and borrowers to communicate effectively throughout the whole mortgage process. The pandemic has brought to the forefront the need to transform and digitize more of the mortgage and housing process. Banks and lenders want to make mortgage renewals more flexible for borrowers by allowing it to be done virtually. This is leading to changes in signature requirements, and temporary measures to alter the legal process of buying and selling a home. Lawyers are offering workarounds to their legal services and supporting business partners and consumers through more flexibility.
Many borrowers are also choosing to house hunt virtually. Many realtors are innovating by offering virtual tours, video walk-throughs, and other technology-assisted tours. This allows all parties to stay safe and healthy by limiting the amount of in-person contact. A number of realtors have experience with virtual showings when working with foreign buyers, but we are seeing a shift in how consumers buy and sell homes. We are predicting that this is here to stay, with more buyers and sellers becoming comfortable with the new reality.
Improvements to consumer technology
While we used to think that robots would take over in a negative way, technology is being used to help us in a positive way. Mortgage lenders and brokers need to be able to provide flexible communication to their borrowers. Borrowers prefer to communicate in a variety of ways- from phone calls to social media. Mortgage professionals have seen an increase in call volume during recent months. Financial institutions and mortgage professionals are exploring ways to communicate with clients in a fast and efficient manner.
We are seeing growth in the use of artificial intelligence on social media platforms and websites. Chatbots are helping communicate information to customers in an effective and quick way. This helps manage the surge communication digitally and still allows lenders to convey information to borrowers. A shift to more communication on social media also delivers information to a larger audience quickly. Realtors, mortgage professionals, lawyers, and lenders are all using technology to be able to assist a greater number of people at the same time. With a reduction in bank staff, technology-enabled mortgage professionals have more options to support consumers during these challenging times.
What's next?
Banks across the country have invested over $100-billion in shifting to digital banking since the 2008 financial crisis. The pandemic jump-started the need for the mortgage process to digitize and evolve. In the past couple of months, we have seen banks and financial institutions becoming more digital-savvy faster than they have in years. The mortgage industry evolving throughout the pandemic is no exception. The pandemic has prioritized changing the mortgage process to allow clients more flexibility and improve the digital experience.
Through this pandemic, we have seen the focus shift to the consumer and supporting the needs of the customer. Instead of crippling Canadians and homeowners like the financial crisis in 2008, financial institutions are taking the initiative to focus on the client and emerge stronger together. When looking for a hand in getting approved for a mortgage remotely, give us a call at Centum Home Lenders! You can give us a call at 506-854-6847 or get in touch with us here!