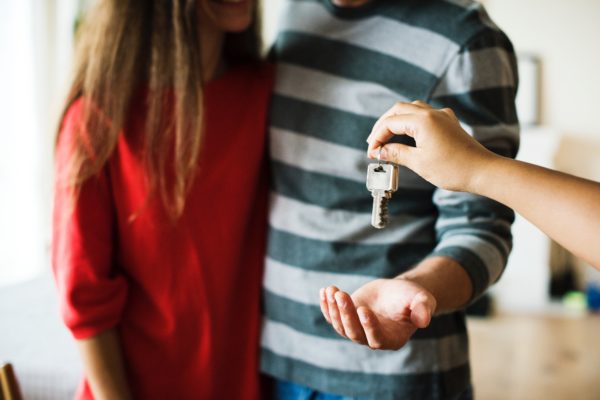 5 Questions New Homebuyers should ask their mortgage broker
Buying your first home is a busy and stressful time. You need to consider mortgage terms, insurance, and find time to view properties with your realtor. When you're talking about the biggest financial commitment you'll probably make in your life, it can be pretty intimidating too. There are mortgage brokers here at Centum Home Lenders available to provide advice on your home purchase and help find the best mortgage solution for your specific situation. You still need to go into the meeting with your broker prepared with questions. So even if you're totally mystified by the mortgage process, these five questions will help set you on the right track.
1. Am I ready to buy a home?
A great place to start is to ask yourself how much you have for a downpayment.  Do you have a continuous and stable income? Are there any other large purchases or significant life events coming up in your future?  Every person's situation is different. You need to look at your life and situation to decide if you are ready.  Your mortgage broker is ready to help you answer these questions and determine what other questions you need to ask yourself.
2. What determines my eligibility for a mortgage?
The Atlantic provinces, at 76.7%,  have the highest homeowner rates in Canada, according to the 2016 census.  Most homebuyers will need to apply for a loan from a bank or mortgage broker. Whether or not you'll get a loan and the amount you're eligible for depends on many factors.
Having a job and stable income is the first step towards a lender loaning you money to purchase a home.  Stable can mean you have worked for the same company for over a year or, at a minimum, you have passed your probationary period.
Your credit rating is another important factor that can mean the difference between getting approved or denied for your loan. Credit scores range from 300 to 900 and are affected by late payments and debt levels. The higher your score, the better chance of being considered for a mortgage.
3. How much do I need for my down payment?
The minimum down payment you need can vary from 5% to 20%. This can depend on where you live and the total cost of the home. If you have less than 20%, you're going to have to pay for mortgage insurance. This protects the lender in the event that you can't pay your loan. Normally, a percentage of your mortgage is used to calculate the insurance. The amount becomes part of your regular mortgage payments.
4. What does pre-approval mean and should I get pre-approved?
We recommend that you first get pre-approved before you head out and start viewing properties for sale. A mortgage pre-approval will help you determine your maximum budget for your new home and can also give you an edge on the competition should you find yourself in a bidding war. Once you do find your perfect home, you'll be able to move on it quickly, as you know you already have approval on your finances.
Getting pre-approved involves filling out a mortgage application and providing documents on your financial history to your bank or lender. The bank will then look at your current income and credit history to determine if you qualify for a mortgage loan, and this assessment will usually include a specific term, interest rate, and mortgage amount depending on your situation.
5. What's the difference between the term and the amortization?
The mortgage term and amortization period are two common phrases in the home buying process that often cause confusion for first-time homebuyers. The mortgage term refers to the period of time that you have locked in the agreed-upon terms and conditions, including the interest rate and monthly or bi-weekly payments towards your mortgage. Five-year mortgage terms are the most common; however, they can range from three to 10 years. By contrast, the amortization period is the total number of years that you choose to pay off your mortgage and, it can be up to 30 years depending on your down payment.
More Questions?
If you have more questions about buying a home, contact us at the Centum Home Lenders, and we would be happy to answer them!