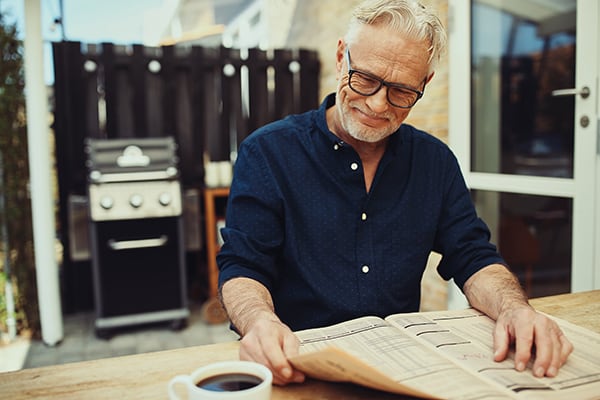 Bank of Canada Rate Update January 2020
Was there a rate update in January?
On January 22, we saw the Bank of Canada hold the overnight rate at 1.75 percent. There was some speculation going into the Bank of Canada rate and market update. Economists were split on whether the Bank would hold the overnight rate or change it. Some expected the Bank to change the overnight rate following the global economy and other major economies around the globe. Others predicted that the Bank would leave the overnight rate the same.  since our economy is currently holding in the midst of the global economy softening. 
Stick to the Status Quo?
Our "status quo" here may have been to follow the global economy and lower our overnight lending rate. We've seen countries like the United States lower their lending rate multiple times over the past year. This would usually spark a change in ours to follow. But, with the Canadian economy holding, Canadians are staying optimistic and don't see a need to change just yet. We haven't seen a major boom in the economy, nor have we seen a bust. We've stayed consistent, which means that we don't necessarily have to change anything. The Bank of Canada is continuing to assess developments in consumer spending, business investment, and the housing market to determine the future of the overnight rate and Canadian Economy.
What should you do?
The Bank of Canada stated that there are signs that the global economy is stabilizing. The revised North American trade pact is closer to ratification and the US and China have signed an initial deal on tariffs. There is a prediction that the slowdown we are currently seeing on growth with dissolve in the next couple of years. 
For favorable variable-rate mortgages, it is wise to hold where you are. Variable-rate mortgages that are prime minus 100, or 2.95%, are great. Even if you have prime minus 90, 80, 70, or 60 it is good to hold. Variable-rate mortgages historically do better than fixed-rate mortgages and borrowers will often save money. However, if you know you'll lose sleep at night over a variable rate, or you have a less favorable variable rate mortgage, it may be time to lock into a fixed. A less favorable variable rate mortgage could be something like prime minus 25 or prime.
Mixed opinions on what comes next… 
Economists continue to be on the fence about what we will see in the future. We could see an increase, or we could see a decrease. Only time will tell what the economy will do and how the Bank of Canada will react. We can be sure that Canada has not stuck to the status quo and continue to be optimistic about our economy. We've seen the Bank of Canada hold the overnight rate in the midst of economies around the globe drop their rates lower and lower in an attempt to combat a softening economy. Our recommendation is to hang on if you have a favorable variable rate of prime minus 50/60 or better. 
Even though we didn't see a rate update in January, there may be changes coming. If you have a mortgage that you aren't satisfied with, or you're going to lose sleep over, come and talk to our professionals at Centum Home Lenders. We will be happy to take a look at your situation! Give us a call at 506-854-6847, or get in touch with us here!